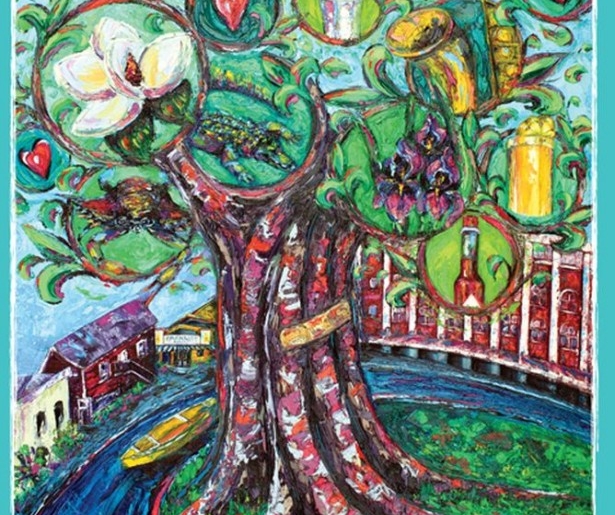 SHARE
If tourists know New Orleans for any events, it's usually big name festivals and celebrations, the sort of citywide events that bring in nationally recognized stars and celebrities. But while these events shine like a big ol' sun, there are smaller stars in our constellation of stuff to do that bring their own bling.
One of my favorite festivals of the year is Bayou Boogaloo, which goes off from May 16-18 this year. It falls into the Golden Mean of New Orleans celebration: big enough to attract some great names (more on this below), small enough to feel like a family festival. In addition, no one event of the year does such a great job of showcasing two of our city's best resources: Bayou St John, which provides a blue-green lung and respite from urban life in the middle of Louisiana's most heavily urbanized parish, and the surrounding neighborhood of Faubourg St John, one of the loveliest neighborhoods in the city.
The Boogaloo recently announced its musical lineup for this year, and it's as impressive an offering as I've seen on the bayou. Big Freedia is headlining, along with Eric Lindell, Rosie Ledet and the Zydeco Playboys, Nigel Hall & the Congregation and the Mike Dillon Band, among many, many others.
To recap: waterfront breeze, pretty people , late spring weather, family fun, booze for partying, good music. Bayou Boogaloo, we love you.
Image of last year's commemorative Boogaloo poster courtesy of Bayou Boogaloo