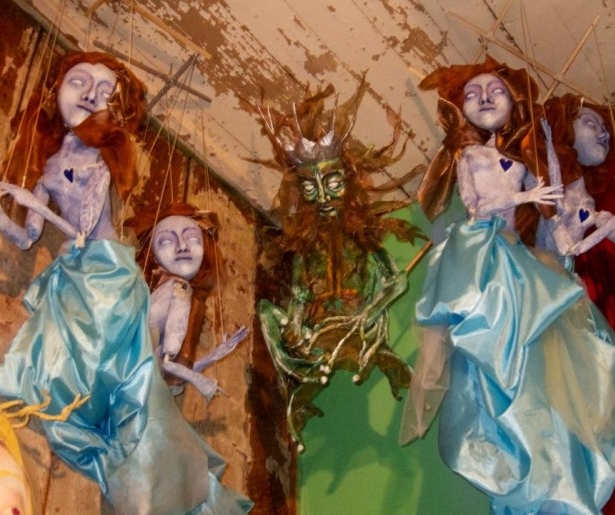 SHARE
We've written before that there's a festival for every taste and season in New Orleans. Proof in the pudding? Today is the beginning of the New Orleans International Puppet Festival.
This isn't going to be Diet Muppets. The local puppet festival has its genesis in the Mudlark Public Theatre, which is dedicated to the old school art of puppetry as a means of deep storytelling. By using manipulated dolls and dummies, the Mudlark infuses narratives with a tinge of whimsy, imagination and fantasy. Tales and the characters that inhabit them become something else, something more. Adult themes and dark mysteries are explored, although there is also more children's-oriented puppetry as we tend to understand the concept.
Besides performances by the Mudlark, puppeteers from as far afield as Italy will be presenting their work. Check here for descriptions of all of the shows; general performances for all ages will occur at the Marigny Opera House from 7-10pm, while adults-only shows are staged at the Mudlark's home base (1200 Port St) from 10:30pm on. The festival will take place this weekend and next weekend, and begins tonight; tickets are $25/15 general admission/students and seniors.
Image courtesy of the Mudlark Theatre.