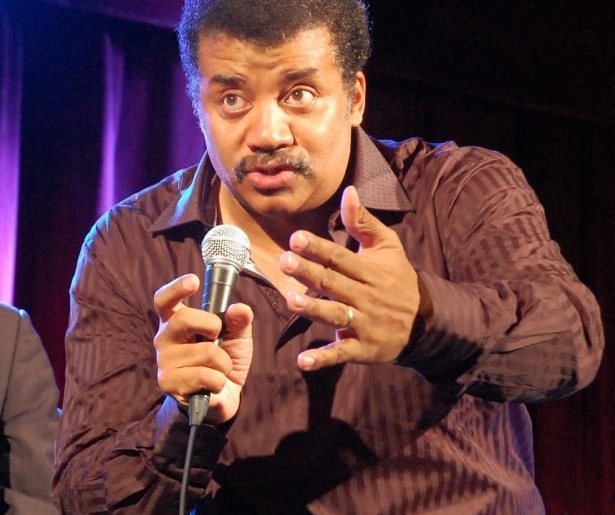 SHARE
We don't tend to associate scientists with celebrity these days, but if any scientist deserves the label, it's Neil deGrasse Tyson. He's brilliant, of course, with an Appalachian Trail-length series of credentials and awards to bolster his reputation. And the popular astrophysicist may be the nail in the coffin of the antisocial nerd scientist stereotype; Tyson is personable, funny and witty, as demonstrated in this video. Exchanges like that are the reason the director of the Hayden Planetarium is the host of the series Cosmos, a lovely science documentary you need to watch now.
Tyson is also, incidentally, coming to Tulane on Monday (Apr 14). He'll be speaking in the McAlister Auditorium at 8pm. This is the most exciting public science lecture of the year so far in New Orleans (I know, that's not exactly an overwhelming achievement, with all due respect to the city's academics), and if you want a seat – or even room to stand – you'll want to arrive early. We'll see you in the stars.
Image courtesy of Neil deGrasse Tyson.