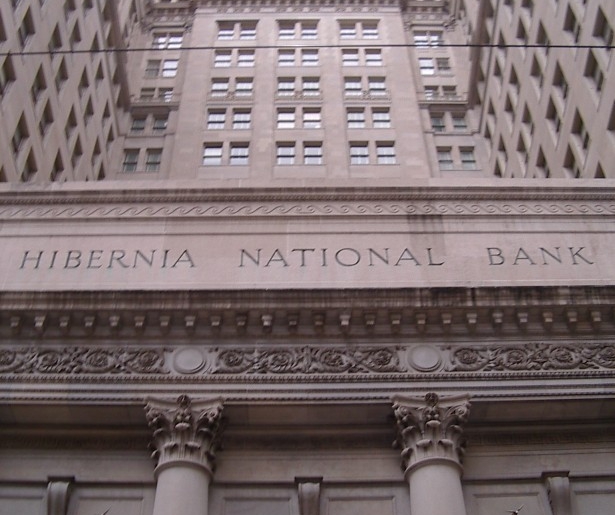 SHARE
For almost a century, one of the most distinctive flourishes of the downtown skyline has been the Hibernia Bank Building at 812 Gravier. Built in 1923, the 23-story, 355 feet tall structure is one of the few classical skyscrapers in the city, the sort of old school hi-rise one could find in an early 20th century Manhattan photo album. Compared to many of the dated, brutalist towers that clutter the CBD – I'm looking at you, Pan-American Life Center at 601 Poydras – the Hibernia Bank Building is a downtown expression of the best New Orleans aesthetics: elegant, arts-inspired and timeless.
With that said, 812 Gravier was an ultramodern feat of architecture and engineering in its time. The building, designed by Favrot & Livaudais and utilized as the headquarters of Hibernia Bank, was the city's first modern skyscraper, and at the time of completion was the tallest building in South. HRI Properties acquired the address after Hibernia Bank vacated in 2005; since then, HRI has been busy with a top to bottom interior redevelopment of the building that wrapped up in 2013.
Curious to see what's going on inside? There are two floors of corporate offices, 175 apartments and a Capitol One branch. You can see all of this for yourself if you sign up here for a tour with the CREW Network, a real estate networking organization dedicated to advancing the achievements of women in commercial real estate. The tour goes from 4:30-6:30pm on April 16, and costs $30 – it finishes with a little cocktail party on the Hibernia Bank Building's 15th floor, which should make for some awesome views.
Image courtesy of Wikimedia Commons.