POSTED Mon. Apr 14, 2014
Spotted during French Quarter Fest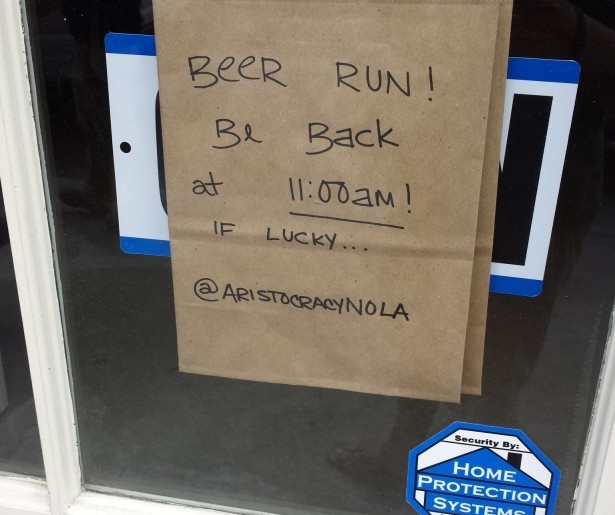 SHARE
French Quarter Fest is great in the sense that it brings together big name talent under the umbrella of one (free) festival. But my favorite aspect of French Quarter Fest is just walking around the Quarter itself and letting the neighborhood do the talking, as it were. On any given day, my favorite part of the Quarter is the pedestrian mall on Royal Street, where every block is a potential stage for a musician, artist or street performer. During French Quarter Fest, the entire Vieux Carre – or at least the section riverside of Dauphine – becomes that pedestrian mall.
1 Get it, girl.
A woman dancing in a Schwegmann's shirt is so New Orleans it bleeds crawfish.
2 Bourbon Street brass.
Surely one of the more surreal images from the weekend was watching a tale of two crowds on Bourbon St. On the one hand, the neon-cocktail set gettign ready to belt some Ke$ha at the Cat's Meow. Across the street, folks were setting up lawn chairs for a Dixieland jazz set played by a trad brass band.
3 Doreen'z Jazz
If you've never seen Doreen's Jazz perform, I insist you rectify this situation, because they are a joy to watch and listen to.
4 Puppet painting.
Sierra Kay paints. She's a puppeteer. And she paints with her puppets. Everything about her is wonderful.
5 #NewOrleansScheduling.
Look, I just love this picture. Especially because it was taken around 5pm, so whoever posted it was about six hours late getting back from their beer run.