POSTED Tue. Apr 22, 2014
Night shows to note.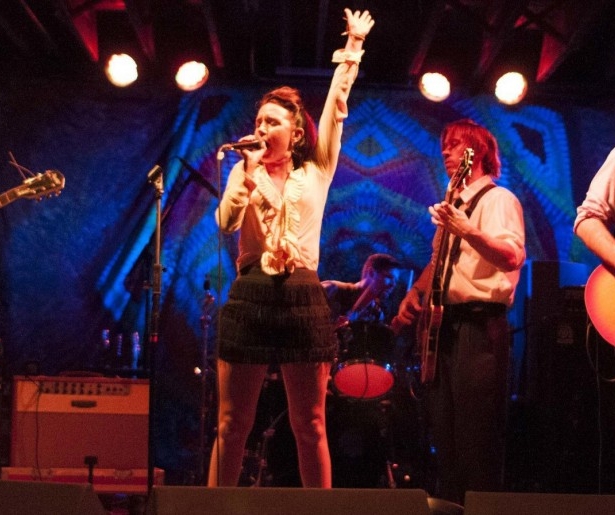 SHARE
One of the great pleasures of Jazz Fest are the night shows that occur off of the official festival circuit. While some of these performances are completely off the cusp (hello, Billy Joel), we've lined up some of our favorite night gigs for the coming first weekend of Jazz Fest.
1 King James & the Special Men
Get your fest started right with my favorite Monday night gig in New Orleans – the blues rock powerhouse that is King James & the Special Men. The usually BJ's-based band is playing a Thursday (Apr 24) set at d.b.a – ten bucks gets you in at 10pm.
2 Trombone Shorty
Trombone Shorty is named as such because he started playing at the age of six. He's been lionized in venues ranging from Treme to the Grammy awards. He's one of the top figures in contemporary jazz, to such an extent that I hate pigeon-holing him into the genre 'jazz,' seeing as his music draws off of funk, hip-hop and the most danceable iterations of brass. Anyways: Shorty is awesome, and he's playing Blue Nile on Friday (Apr 25) at 9pm. Tickets are $50.
3 Strange Roux
Also on Friday night: if you fancy some rock over a horn section – and if you want a non-smoking venue – catch Strange Roux at the AllWays Lounge at 10pm ($15). Roux play a soulful hybrid of swamp and indie rock that hits in the guts. Take the corniness out of swamp rock and give it a bit more brains, along with Michelle Cunningham, a female vocalist whose kick ass attitude and tenderness reminds me of Bonnie Raitt, and you get the ingredients of this particular roux.
4 Dumpstapunk
Just to make your Friday night even more difficult to suss out, Dumpstaphunk is playing the Howlin' Wolf at 9pm ($35). If you haven't heard the Phunk, we're happy to put a guarantee on this gig: it shall be fun, danceable and all kinds of sweaty. Good, jiggle with a phat bassline sweaty.
5 Saturday triple header
d.b.a is not slacking Saturday (Apr 26), with a triple header lineup of the smoky vintage jazziness of Meschiya Lake*(6pm), the balls-out danceable party that is the *Dirty Dozen Brass Band (10pm) and the inevitably funky eclecticism of the Ike Stubbefield Organ Trio at 2am.
6 Pretty Lights
His name is Derek Vincent Smith, but you probably know him as Pretty Lights. Jazz Fest isn't the first association that comes to mind when someone mentions electronic music, but Pretty Lights, who was nominated for Best Dance/Electronica Album at the 2014 Grammys for A Colour Map of the Sun, may be a sign the times are changing. Smith is a good bridge between Jazz Fest and electronic; A Colour Map of the Sun eschews samples, and instead was created by Pretty Lights in collaboration with other musicians, including folks from New Orleans. On that note, Smith is performing with the Hot 8 Brass Band; I predict this show will A) be all kinds of awesome and B) all kinds of original, perhaps the most innovative set of the first week of Fest. Show starts at 9pm at Champions Square on Saturday; tickets are $55.
7 Anders Osborne and Rebirth
Also on Saturday, Anders Osborne is going to tear the roof off of the Howlin' Wolf with the Rebirth Brass Band. I'm not going to say much about this one other than this: one of the city's best rockers is going to be playing alongside one of the world's best brass bands. Expect greatness. Tickets are $35; show is at 9pm.