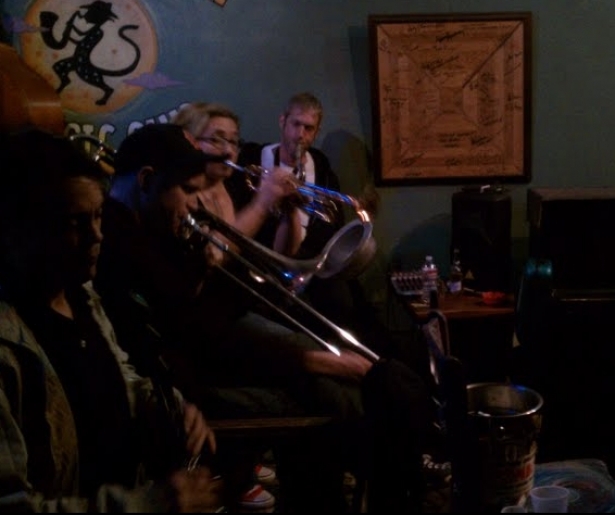 SHARE
I have a friend who works at Yuki on Frenchman. Apparently, in the past three years, their nightly customer intake has gone from about a 70/30 percent local/tourist split to the opposite ratio.
You see this phenomenon across Frenchman, which has definitely been "discovered." The area may have once been a little off the radar, but now folks are packed likes sardines into d.b.a and Maison. Of course, everyone has a right to see great bands and listen to wonderful live music, but be aware that Frenchman St is no longer a hidden gem by any stretch.
Still, the moments of magic are always present. Last night at the Spotted Cat – often one of the sweatiest, spilled-drinkiest, most crowded little joints on Frenchman – the band was in fine form. The singer was thrilling us. The light was right. So I snapped a picture, and thanked New Orleans for always making the moments that make life worth living.