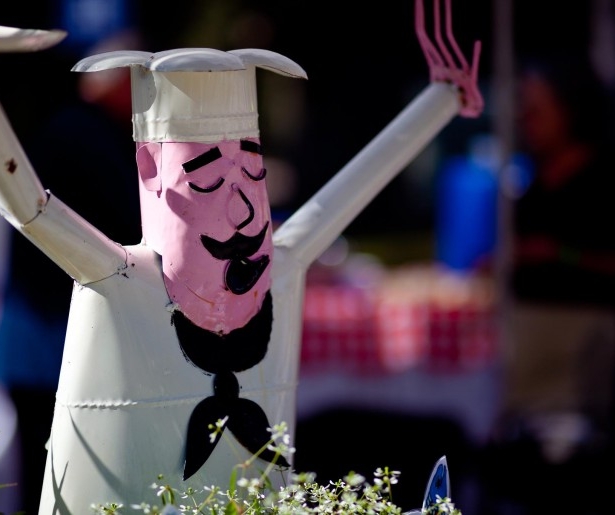 SHARE
Clearly, Jazz Fest is on all of our minds, but if you're looking for an alternative to $70 tickets, crowds, great food and a stellar musical lineup – and, brief aside, yes. $70 is expensive. But let's be fair: this is as cheap as major music festivals get, and you'd spend over $70 to see any of the big headliners on their own, let alone in one place, anywhere else – anyways, if Jazz Fest is not in your cards, here are some celebrations happening outside of town.
First of all: Festival International is happening this weekend. It's one of the finest free music festivals in the country. If you're not Jazz Festing, we highly recommend International Festing.
In LaPlace, the Spring Fair Deaux Deaux kicks off from this eveing (6-11pm) and all through the weekend (1-11pm Sat and 11am-9pm Sun). This is a good one for the kids: a welcome to spring celebration with rides, food and music. Eric Clapton may not be playing, but on the other hand, Eric Clapton won't be near Cajun Persuasion (502 Belle Terre Blvd), which does a fine trade in po'boys and Vietnamese food. The fair will be held at *St. Joan of Arc Catholic Church(529 W. Fifth St., LaPlace).
In Marrero, Cajun Fest markets itself as the biggest party on the West Bank. Donuts, chicken drop bingo and general family fair fun will be the order of the day – or the weekend, rather. Cajun Fest is held at the corner of Ames and Barataria.
Finally, the Stir the Pot Cookoff be one of the best culinary bets going this weekend, and that's counting the food stands at Jazz Fest (well, OK. The food at Jazz Fest is pretty unbeatable). This gastronomic fundraiser collects money for beautiful Palmetto Island State Park, one of the crown jewels in the state's collection of protected land. The festival, which centers around a cook-off that showcases the best of Southwest Louisiana's considerable culinary skills, is held at the park, located in Abbeville (about three hours west of New Orleans); gates open at 10am and admission is $5.
Image courtesy of Stir the Pot.