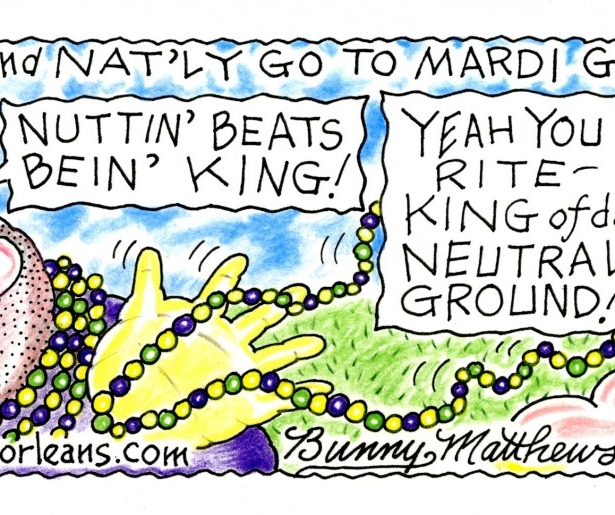 SHARE
New Orleans, like many great American cities, may be losing her regional accent. The internet, transplants and globalization are eroding our native burr, replacing it with the flat nasal drone of Anywhere, America. Is this totally a bad thing? Not necessarily – accents and dialects are always evolving. No language stays the same forever.
Still, we have a lot of love for the old ways of New Orleans speech, and elements of Old New Orleans in general. Many true New Orleans accents and the characters behind them are captured in the 1983 documentary Yeaho You Rite a highlight clip is embedded above. Some highlights:
At 0:14, you can hear one accent that is still largely present in New Orleans: the local African American accent.
At 0:28, the man who says of his family, "[We] weren't an old Garden Districit Family, we'd only been in New Or-lee-ans for about 100 years."
At 0:58, the narrators start talking in their own excellent Yat brogue.
At around 1:55, a man goes into the distinct accents within not just Uptown, but sub-neighborhoods within Uptown.
The gentleman at 2:30, who has both a slight Southern drawl but pronounces '13' with a yat-y 'thoy-teen'. He goes on to insist people in the Garden District do not have accents.
'Dem two beautiful girls' at 5:25 have some great Yat dialects (and self-described 'yat-ititude').
Image courtesy of Harkins the Florist.