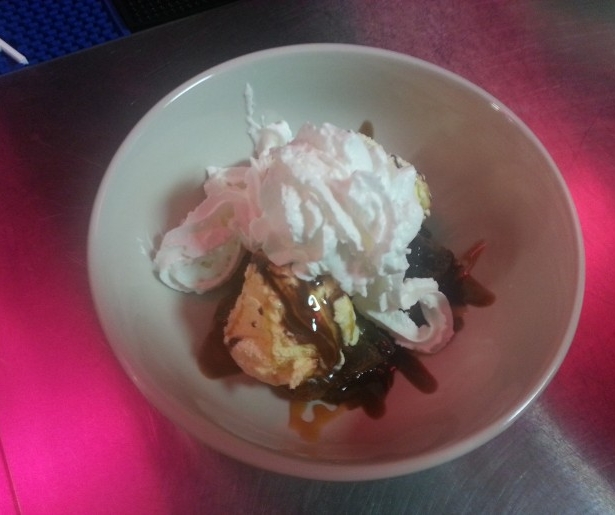 SHARE
For years, Jaeger's Seafood held down its corner of Elysian Fields, bringing a local culinary experience to St Roch, which hasn't traditionally been one of the city's gastronomic hot spots.
That situation is changing a little today with the opening of Pelican Bay at the old Jaeger's location at 1701 Elysian. It's a neighborhood style restaurant, that, according to their own press release, "serves burgers, saucy chicken wings, grilled cheese sandwiches, salads, chips and dips, vegetarian beans, homemade desserts, and daiquiris. The menu will also feature daily soup, dessert, and entrée specials."
One of those deserts, the Brown Peican a la mode, is pictured above. So after you're done Jazz Festing (or whatever other activities the cards hold for you over the weekend), pop into Pelican Bay. A lot of schmancy spots have been opening in New Orleans over the past year; it's high time we got a new neighborhood joint that serves good food at neighborhood prices. Bon app!
Pelican Bay
1701 Elysian Fields Avenue
(504) 940-1111
5-10pm Wed-Sun