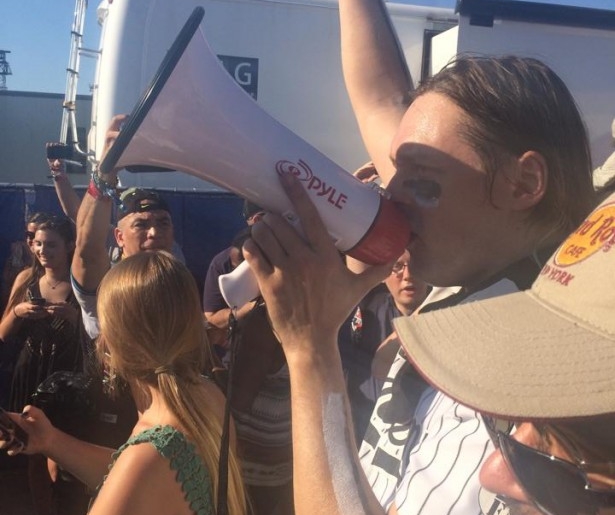 SHARE
Right; the Jazz Fest videos are now popping up with a fury and a quickness. Above: Arcade Fire leading a Second Line through the Fairgrounds following their set. I know everyone lauded the band for covering New Orleans' mainstay Iko Iko, but I love this video; the music is Arcade Fire's Wake Up blended with local Second Line brass. Everyone is singing along with the natural sing along part (lyrics: WoooooaaaaAAAaoooOOOOOaaah. Second verse, same as the first), and in general, this seems testament to Jazz Fest's ability to bridge a gap between current musical styles and the womb of New Orleans music making.
In other words, it's a fun video. Enjoy.
Photo by Bernard Fruge III.