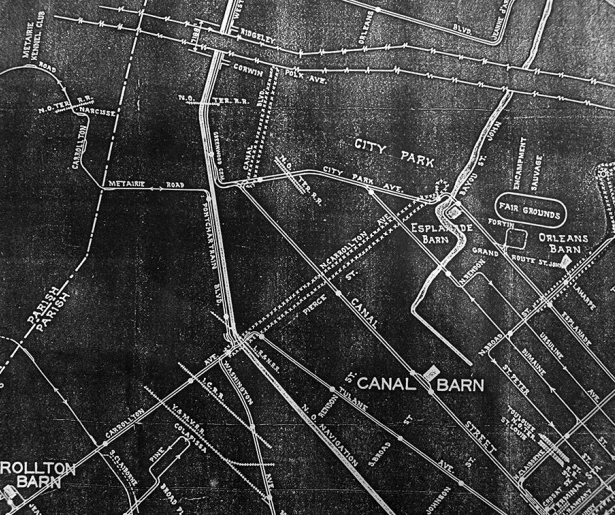 SHARE
When visitors come to New Orleans, they often ask me if the streetcar system is used as a practical, everyday commuting method, and I give them a qualified 'not really.' Of course some people do use the streetcar to get to work, but for most Orleans Parish citizens, a bus, bike, or car is more convenient and efficient.
But it wasn't always like this. Over at the Faubourg St John Neighborhood association, some amazing historical images of the 1927 streetcar infrastructure of the city have been released, courtesy of Gary Parky.
During the early 20th century, privately owned cars were not ubiquitous, while public bus service would not become commonplace until the 1960s. The streetcar was king of the commute. These maps reveal both the transit lines and the changing landmarks and geography of the city; for example, the 'Esplanade Barn' pictured above, once a storage hanger for streetcars, is now Desmare Playground.
Below, an image of the old Poland Barn and the double streetcar track that once ran up and down St Claude (and who knows, may one day operate again).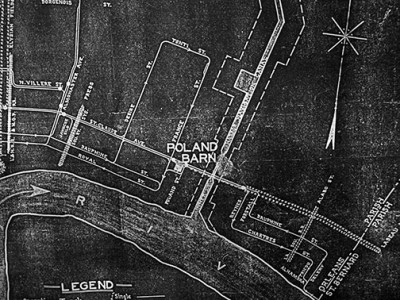 And here, you can see the Arabella Barn, which is now the Whole Foods on Magazine Street.