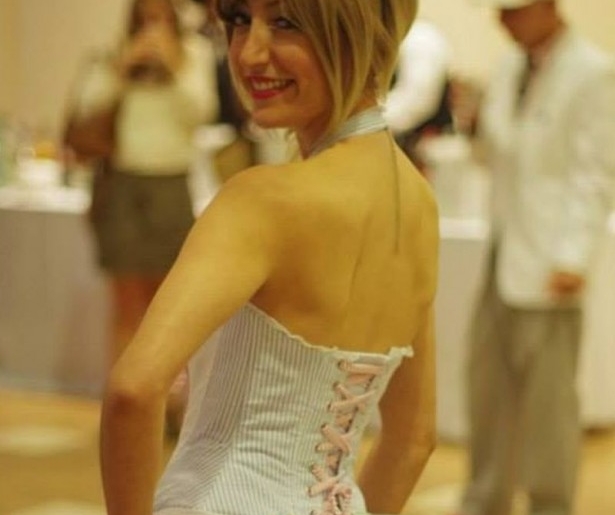 SHARE
If New Orleans has a signature fabric, it should be seersucker (or maybe linen). It fits our attitude: springy, light and airy, with multipurpose utility that functions in a boardroom and a bar. Essentially, you can look good and not break a sweat (or too much of a sweat), which are pretty much the top two requirements of New Orleans fashion criteria. Even the wrinkled appearance seersucker takes on – an after effect of the bunching that naturally occurs in seersucker threads – fits the hybridization of refinement and dishevelment this tropical port wears so well.
What you may not know is seersucker, so strongly tied to the American South, has its roots in another 'South' – South Asia. The fabric is native to India, and its name derives from "kheer aur shakkar": rice pudding and sugar. The name makes sense if you've ever passed your hand over seersucker fabric, which feels simultaneously spongy and bumpy. Thanks to importation via the British Empire, seersucker has been the go-to fabric for Southern dress-up since the 19th century.
The Ogden Museum of Southern Art will be celebrating this wonder fabric tomorrow at the Sippin' in Seersucker soiree, held at the Shops at Canal Place from 6-9pm. Tickets for non-members of the museum are $40 before May 9, or $50 on the day of the event. You get as many snacks as you please from 20 different restaurants, which alone is worth the price of admission in my opinion; a raffle and seersucker fashion show round out the evening.
It's worth noting that despite seersucker's traditional affiliation with the gentry class, this is a pretty irreverent affair. I've seen seersucker Jesus at past Sippin' nights; local burlesque star Trixie Minx is pictured above (courtesy of the Ogden) in a decidedly sexy seersucker ensemble. The copious booze that will be present undoubtedly helps everyone loosen up their bowties, as it were.