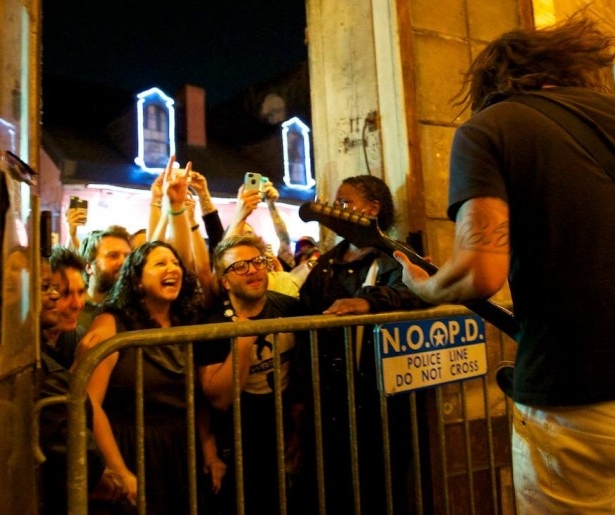 SHARE
If you hadn't heard – and I'm using the term pretty literally – one of those moments that makes New Orleans the best city in the world for live music kicked off at Preservation Hall on Saturday night when the Foo Fighters did an impromptu concert and basically shut down St Peter St.
The Fighters had been in town recording with the Hall, but the concert came out of the blue. Thy put on a 90 minute set which included "My Hero," "Times Like These" and lots of crowd surfing and grainy iPhone video. Speaking of which, there's a lot of video circulating on the web, but the above is my favorite, if only because it combines my Foo Fighters driven youth with Trombone Shorty, who apparently jumped in after the band played, of course, "This Is a Call".
If any arena band was going to do a random street concert, of course it was going to be this one the Foo Fighters just have a reputation like that. Keith Spera wrote a great story on the moment at the T-P.
Photo courtesy of Andrew Stuart.