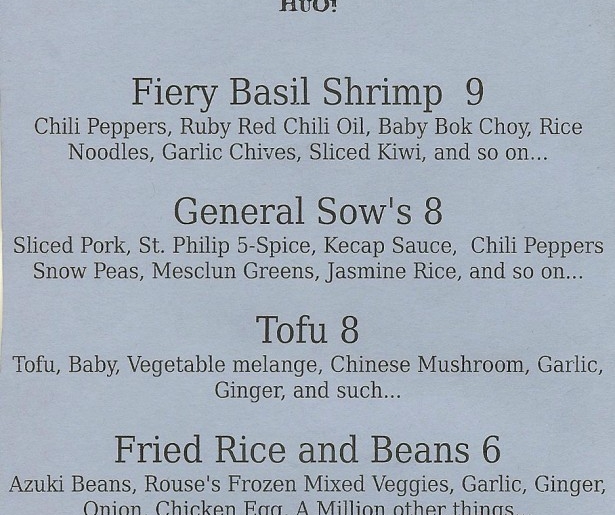 SHARE
We're always kind of on the lookout for cool new eating experiences in New Orleans. Our pick of the moment? SUPER MOON WOKERY!!. They tend to post at Pal's (949 N Rendon), which serves the gingerita, which is one of my favorite cocktails in New Orleans, so bonus.
I guess I should point out there is no reason to shout the name of this pop-up – it didn't require all caps. But I feel like saying the name of this pop up – try it, SUPER MOON WOKERY! – calls for all caps, so all caps I shall use.
SUPER MOON WOKERY!
Anyways, it's two guys and a wok and some nice ingredients and some simple but delicious sounding food. The menu is here. Me? I'm all about that shrimp, baby. This is partly because I've been on a shrimp tear, and partly because basil and ruby red chili oil sounds divine.
Check the facebook page for more information. Or, I dunno, cup your hands and shout SUPER MOON WOKERY! It's a stress reliever, and maybe some fried basil will tumble into your lap.