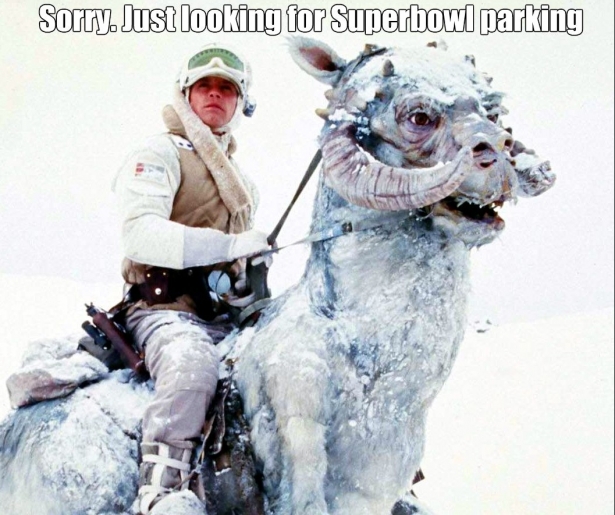 SHARE
As if Roger Goodell was trying to win the most hated man in New Orleans marathon, now comes the news that Minneapolis beat us out for hosting Superbowl 52. Minneapolis. The town where it snowed so much one year their stadium, well, imploded (see above). In the state where it gets colder than Mars.
Look, I love Minnesota. A lot of my in-laws live there and let me tell you, Minnesota Nice is a real thing. These people are so polite and accommodating they make Southerners look like Manhattan executives in rush hour traffic. Honest, from the bottom of my heart, congratulations, Minnesota and Minneapolis.
But the whole move is a little suspect. I get it: Minneapolis is getting its rewards for building a new stadium for the, ahem, non-profit NFL. And while New Orleans hosts a mean Superbowl, our own stadium has had its, er, issues when it comes to things like functionally providing utilities throughout the largest sporting event in the USA (Example A, your honor). And we have won 10 out of our last 10 Superbowl bids, so it is fair to give another town a shot.
But day-um, we had a good time hosting the show in 2013. At the time, I couldn't understand why you'd have a Superbowl anywhere else (Exhibit B). What other city has such a walkable party area within spitting distance of its stadium?
The biggest burr for a lot of New Orleanians is a historical one. Superbowl 52 goes off in 2018, the 300-year anniversary of our fair city's founding. And a lot of people saw the big game as a capstone to celebrating the city's legacy, a way of showing off our civic pride to the enormous Superbowl-watching public.
On this point, I have to disagree. Let the 300th birthday of New Orleans be for New Orleanians. Let's not tart it up with the inevitable parade of jazz-and-gumbo clichés we would have trotted out for the NFL. Let's make 2018 a party for our people, a celebration of what really makes New Orleans, from her neighborhoods to her scars, rather than a month-long advertising campaign that caters to what people want New Orleans to be. The music plays on, whether the NFL is here or not, and I prefer to play it for my neighbors rather than some ticket scalper from Skokie.
And don't hate too hard on Minneapolis New Orleans. Because we'll always have this moment.