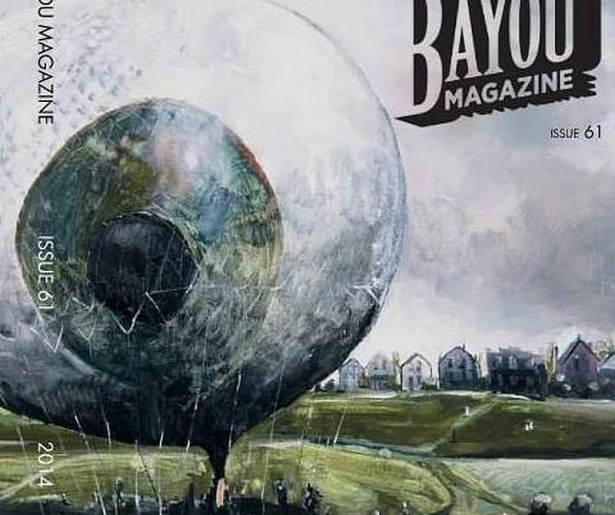 SHARE
We've stressed, in the past, that New Orleans has a literary scene worth crowing over. What you may not know is said literary scene is hardly bookish, or to be more accurate, they mix up their bookishness with a fair degree of party profile. Because this is New Orleans, people. We are a city of stories and drinking, and no one combines those two elements like a local writer.
To whit: if you'd like to see some local writers burn both ends of the candle, and possibly a car or two if they've had too much (kidding! But only just. These guys get rowdy), Bayou Magazine, the literary journal of the University of New Orleans, is having a launch party for their 61st issue tonight. Said launch party will take over the grounds of the Mid-City Yacht Club (440 S St Patrick St), one of the finer drinking and dining establishments of our fair 'burg.
Seriously. The crawcheese fries and burger are not to trifled with.
Anyways, the party kicks off at 6:30pm and goes til whenever. It will begin with readings, and segue into performances by The Shiz and the Jonathan Brown Band. Also, many beers will be consumed. Also, there is a raffle. Get your words on, New Orleans, and a bit of fun time in as well.