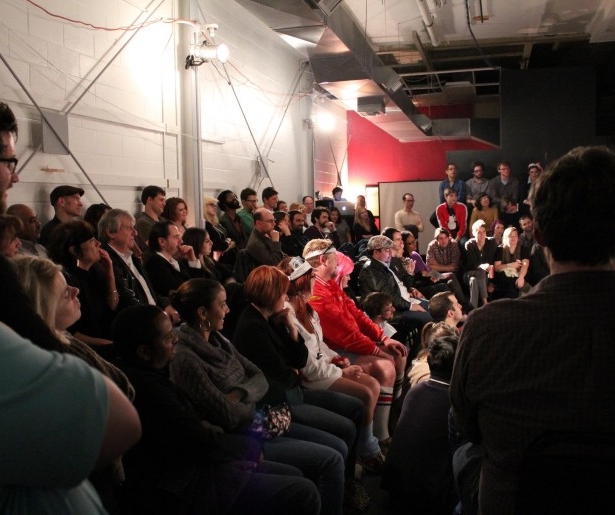 SHARE
The New Orleans comedy scene has been expanding over the past few years, and the most visible evidence of that growth has been the consistent popularity of The New Movement (TNM). TNM 's presence in town is bordering on ubiquitous; they run improv training classes, regular weekend shows, the Hell Yes Fest, etc. Perhaps the biggest sign of their success is quintessentially New Orleans: connections. Wjenever you meet someone doing comedy here, they always seem to be a few degrees separated from some affiliation, or at least personal relationship with, TNM.
Anyways, that's the sort of conceptual growth that needs physical expansion to accompany it, and to that end the folks at the New Movement are looking for bigger digs at 2706 St Claude. And this being the 21st century, they've got a kickstarter going. The usual scaling list of rewards is around, although this being a comedy troupe, you may just win the chance to sponsor a show for a month, or some improve training.
Image courtesy of The New Movement.