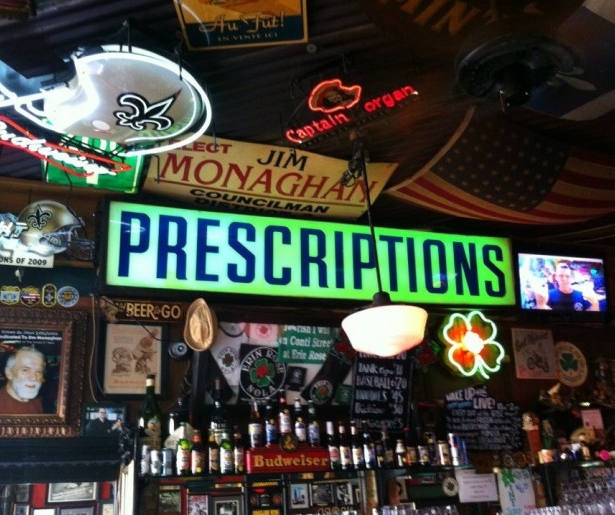 SHARE
Esquire came out with their best bars in America list, and two of our homegrown businesses occupy two spots (it should be more, but they need geographic equivalency, I get it, I get it). Anyways, Broussards (technically the Empire Bar) and the Erin Rose made the cut.
I haven't been to the Empire Bar yet – apologies, universe. I've only heard good things and encourage you to visit. I have been to the Erin Rose, and I love it. It's got some crazy energy that makes it a piece of real, storytelling, dirty-joke cracking, attitude possessing straight up New Orleans awesome while sitting a mere few storefronts from the very worst of Bourbon Street pre-packed neon schlock. The iced Irish coffee is a perfect means of both reviving your brain and inebriating it all at once, and you'll never find a better spot for doing rye shots with local service industry folks.
Also: Killer Poboys is in the back. Damn. Coriander Lime Gulf Shrimp Poboy, whut?
My beef with the Esquire selection? The above two bars are great, but Erin Rose is at 811 Conti and Broussards is at 819, which makes me think their drinks guy didn't get off that one particular block of the Quarter (or only Google street view imaged the one block; same thing). Or maybe I should consider the flip side: this just speaks to how great a drinking town this is. What other city on that list has two of the best bars in American on the same block?
Image courtesy of the Erin Rose.