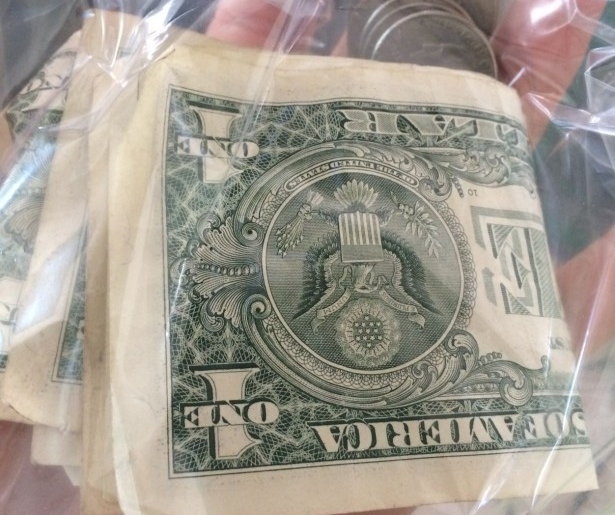 SHARE
This one comes to us courtesy of the good folks at Nola Defender.
Apparently, someone – a local businessman, although their gender remains unconfirmed – is leaving cash money in envelopes around New Orleans. Completely random-like. Well, not completely. Clues are being left via the Twitter account handle hiddencash_nola, because the real people who need cash in this town are the ones who have access to social media platforms, amirite?
Sorry; didn't meant to be so cynical. We're all for hiddencash_nola turning the city in a scene from a mob wedding. According to the Defender, the city's cloaked benefactor is making the drops every three days or so, and the envelopes contain $10-100. Hiddencash_nola's tweet-clues are sometimes direct (i.e., a picture of Peristyle), sometimes subtle. As of this writing, the latest took the form of an esoteric homage: "Rain or shine, drops will come. Protected & safe, a message of Faith. A neighborhood full of growth & beauty" – followed by a picture of sunflowers.
I've been on much worse scavenger hunts, and this one does involve cash money. We'll see you over the weekend, no doubt rooting around a flower bed.