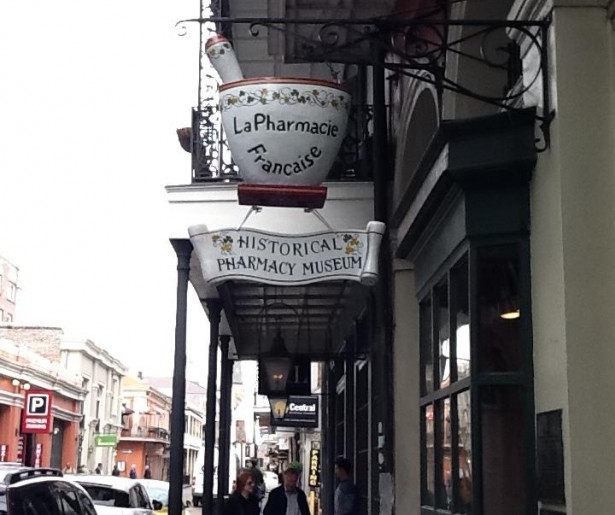 SHARE
The New Orleans Pharmacy Museum – our favorite museum ever opened in a pharmacy that's dedicated to stuff you find in a pharmacy (admittedly, the list is small) – reopened today after a short hiatus that began on May 31st. And before I go on, let me say: there is all kinds of interesting stuff to be found in pharmacies. They were the repository of home health and chemistry for centuries, and Peychaud's bitters – the backbone of any cocktail that dares to call itself such – were invented in the very pharmacy we're talking about.
In any case, said pharmacy and museum is kicking off its Cachet Arts and Culture Program on June 5th. Cachet is, in short, arts collaboration, in this case between The Black Forest Fancies, known for their puppetry and carnival-esque stage presence, and Goat in the Road Productions, known for their performance art, dance and theater. The companies are working together to create a a new work entitled Numb, which will, according to their own press material, "explore the sordid history of medical and recreational anesthesia, the present role of intoxication as relief, and humanity's relationship to pain and its transcendence".
The play should run in November, but in the meantime,e there will be a panel discussion on the work and the arts program at the museum at 7pm on June 5. Whimsy, weirdness, intoxication and history. Sounds like a heady potion.
Image courtesy of the Pharmacy Museum.