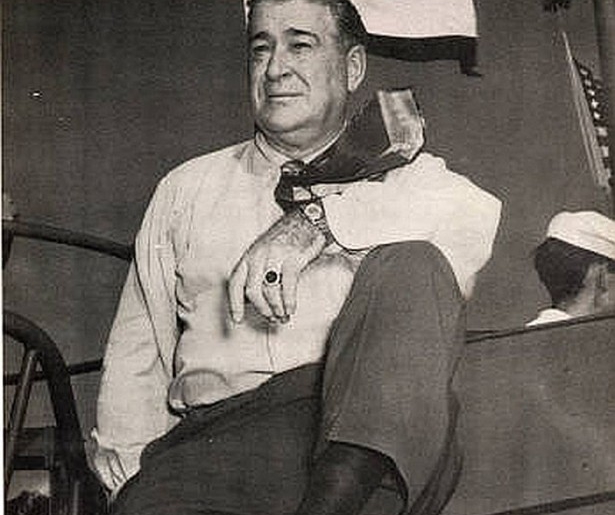 SHARE
Do you know why the National World War II Museum is located in New Orleans? It's because it used to be the National D-Day Museum. And today, on the 70th anniversary of the Longest Day (an excellent movie, by the way) , it's important to remember both veterans and the reason said museum was opened in New Orleans.
It was due to New Orleanian Andrew Higgins, the developer of the Landing Craft, Vehicle, Personnel, otherwise known as the Higgins Boat. Higgins was a lumberman, who exported pine and cypress out of the Louisiana swamps. To this end, he invented a watercraft – the Eureka Boat – that could easily be run unto land and back onto the water again for the purpose of offloading cargo. The Marine Corps eventually cottoned to Higgins' design and realized it could be used for military purposes.
While the Eureka boat impressed the Marines, the craft went under redesign after the Japanese used ramp-capable landing craft in the Second Sino-Chinese War. Higgins studied the Japanese design, and after testing prototypes on Lake Pontchartrain, the LCVP and all of its derivatives was created.
The LCVP and similar craft were crucial to Allied amphibious operations at Normandy and in the Pacific theatre. Higgins was praised by Supreme Allied Commander Dwight Eisenhower, and even bitterly recognized as the "New Noah" by Hitler. To this end , the World War 2 Museum – located, as you may have noticed, on Andrew Higgins Drive –will be holding events all day on Saturday, June 7, including a lecture and presentation by Dr Gunter Bischof on D-Day from the American, French and German points of view.
And Higgins? He died, in 1952, in New Orleans. Today, his grave can be found at the Metairie Cemetery (5100 Pontchartrain Blvd).
Image courtesy of Wikipedia.