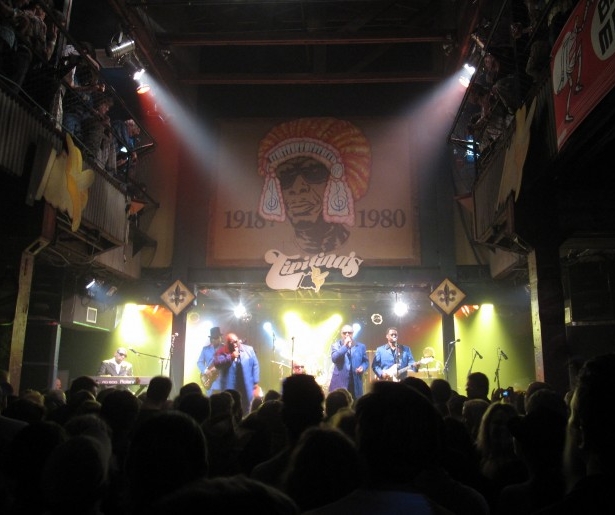 SHARE
Travel + Leisure released its listings of the country's top music venues, and Tipitina's makes the cut.
Which is fine and all – clearly Tips deserves the honor. I'm just annoyed now other New Orleans venues appear in the rankings. I get it; they have to make a geographical spread that includes major market American cities, but still, I'd take Sung Harbor over the stuffed shirt Triple Door or corny Stubb's any day of the week.
Some trivia: the original Tipitina's (the one on Napoleon and Tchoup) has been around since 1977, but the building has been there since 1912. It used to be known as the 501 Club (501 Napoleon Street) and before Tips came along, it was (of course) a gambling house and brothel (you could apparently work out there too, because why not?).
Tipitina's originally had a juice bar – hence the banana logo – although I can only image what customers were mixing with said juice back in 1970s New Orleans (one mango-and-reds smoothie coming right up!). The club is, naturally, named for the song Tipitina, which I've embedded above because watching that song performed by the man himself is good for your soul.
Image courtesy of Wikipedia.