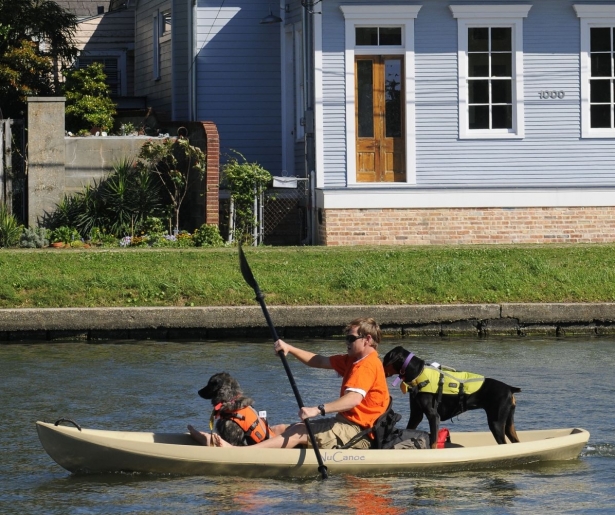 SHARE
The architecture of New Orleans has always been one of her salient selling points, but most visitors don't get to experience the beauty of our buildings outside of the French Quarter. Lame, right? Especially when so many of the city's finest buildings can be found in residential neighborhoods that are completely off of the tourism radar.
Some of the finest residential architecture in the city can be found in Faubourg St John, which hugs the banks of Bayou St John near Mid-City. And visitors and locals have a chance to explore some of these lovely homes during the ever-popular Faubourg St John porch crawls, one of which will be held this weekend.
What to expect? Music, cocktails, wine and some fine looking homes. The social event is a fundraiser and will be held on June 14 from 4 to 7 p.m. Tickets are $40 and are available at Terranova's (3308 Esplanade)., and Swirl (3143 Ponce de Leon St); proceeds will go towards swings for the Desmare playground.
Image by Cheryl Gerber.