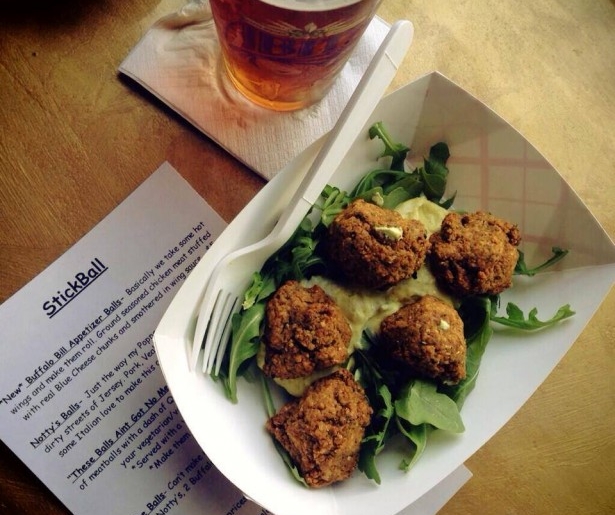 SHARE
We love Nola-based start ups, and always like picking some to promote. This week's winner? Stickball, a year-old meatball pop-up run by Jamie Trent, a local foodie and kindergarten teacher. She's got plenty of variations, including veggie balls, 'blue balls' (Oreos, cream cheese and dyed chocolate. You can look up other meanings) and Buffalo Bill – i.e. hot wing – balls.
Jamie's trying to convert her pop-up into a food truck, which would be a nice way of mobilizing her culinary quest, and to that end, she has a kickstarter going. We're into this idea, because let's face it, meatballs are amazing. Also, for $50 you get a recipe card for Jamie's blue balls, which could be a hilarious, yet delicious prank gift. So get on the ball, as it were, and donate.
Image courtesy of Stickball.