POSTED Fri. Jun 13, 2014
The New Orleans Father's Day Gift Guide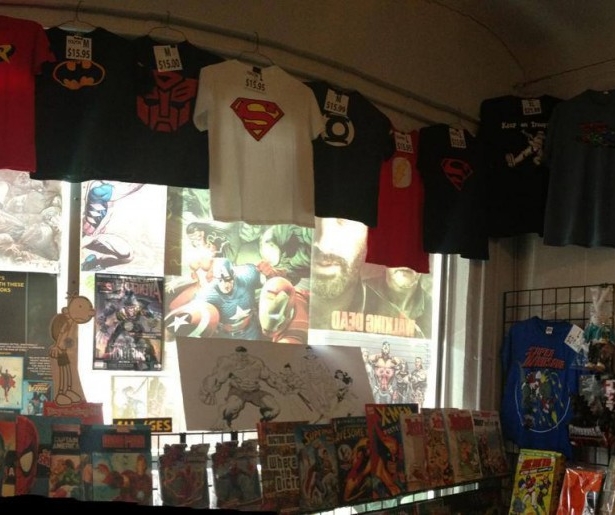 SHARE
Father's Day is upon us, as well as the associated gift giving bonanza that holiday engenders. Need to get the man in your life something amazing that happens to have a New Orleans angle? Look no further than this list.
1 Clothes from M. Goldberg
Located at the corner of Leontine and Tchoupitoulas. M. Goldberg is one of the grand elders of New Orleans menswear shops. This is a store steeped in local history and characters; were I to drop a hint to my wife (ahem), I wouldn't say no to a pair of Alden shoes from this storied shop.
2 A Meyer the Hatter hat
I love Goorin Bros, but we're trying to highlight an only in New Orleans piece of headwear for this guide. With that in mind, you need to buy pops a crown from Meyer the Hatter, the largest hat store in the South. You can't go wrong with a brim that comes from a stoe that been ding business since 1894.
3 Rum. 'Nuff said.
Fatherhood comes with many trials and tribulations. Help dad do away with some of that stress with a bottle of sweet, strong rum from the city's own sill: the Old New Orleans Rum Distillery. A couple of sips in and he'll never remember that time you backed the car through the garage.
4 Make him into a pirate
The upper end of Royal Street, from Jackson Square to Canal St, is packed with antique stores, including old time-y shops that sell historical swords, guns, maps and coins. So buy the old man a map to buried treasure along with the gold doubloon that cracks the map's code, and a cutlass and a flintlock pistol for self defense. Avast, matey.
5 Comics!
Maybe you've got a nerdy dad. Maybe you've got a quirky dad. Maybe I'm your dad. In that case, some graphic novels (Dark Horse, preferably) from Crescent City Comics. On a side note, plenty of awesome comics and graphic novels are set in New Orleans; Blacksad: A Silent Hell, a historical fiction that replaces 1950s New Orleanians with anthropomorphic animals, is one of the most evocative.