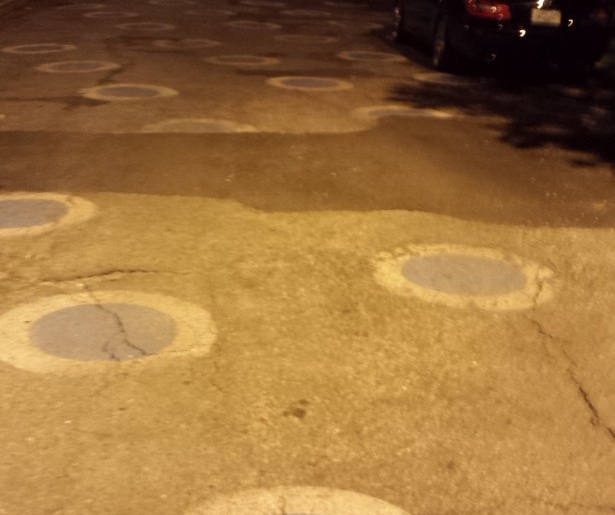 SHARE
Spotted (ha ha) at Constance and Gen Pershing street last night: a pack of polka dots on the asphalt.
I started investigating this phenomenon, and the folks at Curbed NOLA provided me with an answer: the dots, which are located next to * Ecole Bilingue de la Nouvelle-Orléans*, are both a public art project and means of getting drivers to slow down as they motor past the school (and if you're familiar with Uptown driving patterns, you know people tend to speed through those streets that run parallel-adjacent to Magazine).
It's a clever little means of both adding some color to otherwise normal city streets, giving kids something fun to look at when they get out of school, and of course, adding some road safety to a thriving commercial-residential neighborhood.