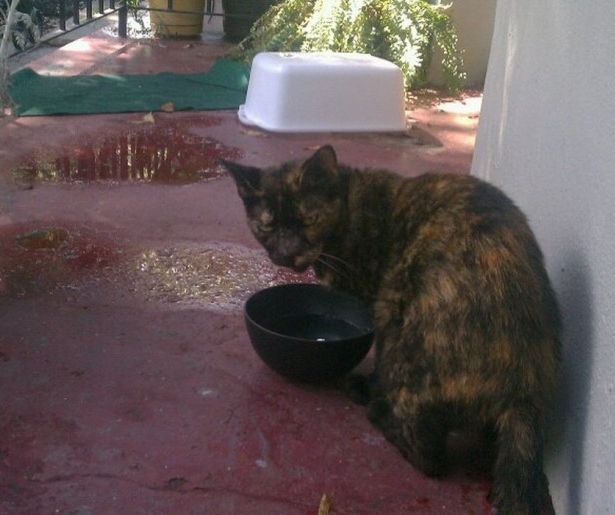 SHARE
Man, I love a good Craigslist ad. They're like little windows into the soul of a city, glimpses of a places most endearing (and sometimes appalling) quirks. It's like finding a good AM station or weird local cable access show at 4am.
This lost cat post from the Marigny is one of the best bits of Craigslist content I've seen for New Orleans. It has a lot going for it: snark, empathy for an animal, the stretching of empathy for an animal, more snark, and a psychopathic cat. A sampling:
A white cat with black spots and a purple collar has taken up residence in my fenced yard. This cat is an extreme asshole…Even if I could ignore the screeching, which I can't, this vicious beast attacked my daughter. She's four, and thus applies four year old logic to the appearance of this predator, which goes something like, "It came here that means it likes me! It wants a hug!"…This evil feline also terrorizes my geriatric labrador who suffers the advanced stages of dementia and would like to enjoy her golden years sniffing stuff in the yard. The poor dog is also deaf and mostly blind, so she never sees the damn thing coming.
Poor lab. Anyways, if you recognize this cat, get it now, because the OP is taking it to the shelter soon. Also, the above picture is not the cat in question. It's a mean old alley cat I adopted when I lived in the Treme. He would never come into my house, but I set out water for him and in return, I was allowed to pet him every now and then. When I moved out of that house, he brought a decapitated mouse to my doorstep, sort of a farewell gift.
That's love, people.