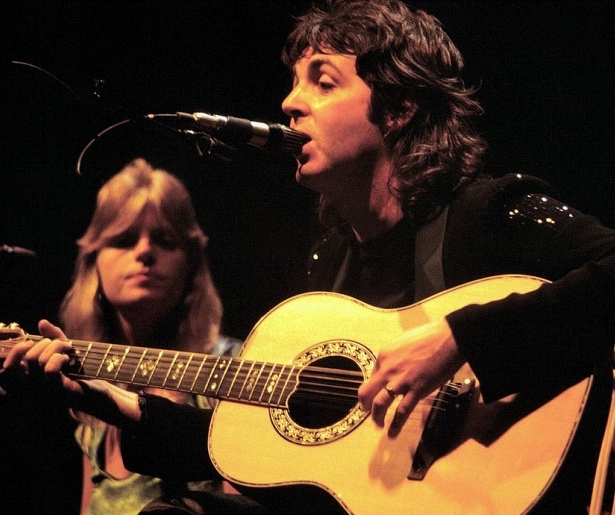 SHARE
Credit to Davis Rogan: when Sir Paul McCartney backed out of his concert at the Smoothie King Center on June 19, Rogan, local character/DJ/musician/man-about-town, assembled forced sundry and powerful and extremely varied to create A Little Help From My Friends, an impromptu McCartney tribute concert that has an excellent off the cusp name.
It's also got an excellent lineup. I'll let you peruse through the link, but suffice to say, some of the city's best musicians, who happen to love the Beatles, are gonna be banging away at Beatles songs (and who knows, maybe a few numbers from Wings). What more could you want? Sure, I'd love to see the Hot 8 do some Doors covers sometime in the future, but until then I'm happy to watch Jonathan Pretus give me his take on Blackbird (note: this will likely not actually happen. I'm just speculating).
McCartney, by the way, recorded Venus & Mars in New Orleans during the 1975 Mardi Gras. There's a great photo of him all decked out in Krewe costume at Offbeat.
A Little Help from my Friends goes down at 8:30pm on Jun 19 at the Howlin' Wolf (907 S Peters St).
Image courtesy of Wikipedia).