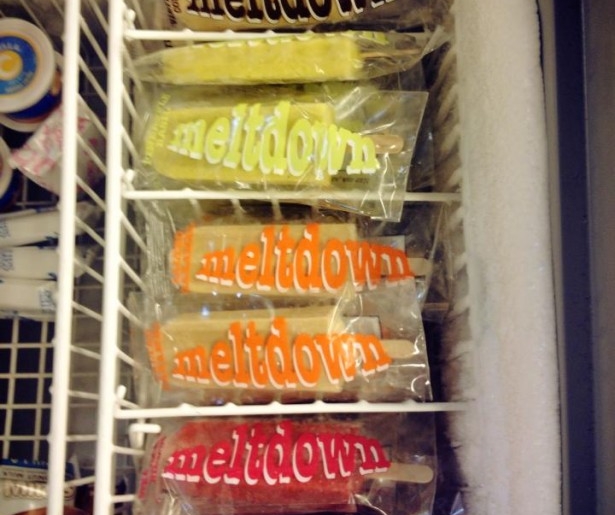 SHARE
Big congratulations to the folks at Meltdown (4011 St Claude). We've known for months that this little shop is slinging the best popsicles in the city; now the world at large is finding out via a shout out in Garden & Gun.
If you haven't been to Meltdown yet, for God's sake, stop reading this and go. Now (by the way, I believe said popsicles are also sold at the New Orleans Food Co-op at 2372 St Claude). G&G says to try the Vietnamese coffee pop, which is excellent, but in my opinion the pineapple cilantro is delivered by angels on high. Also, my wife and I stopped by the Meltdown stand during last week's Cajun Zydeco Fest and we got something with ginger in and it was so good I might be pregnant, and I'm a guy.
Image courtesy of Meltdown.