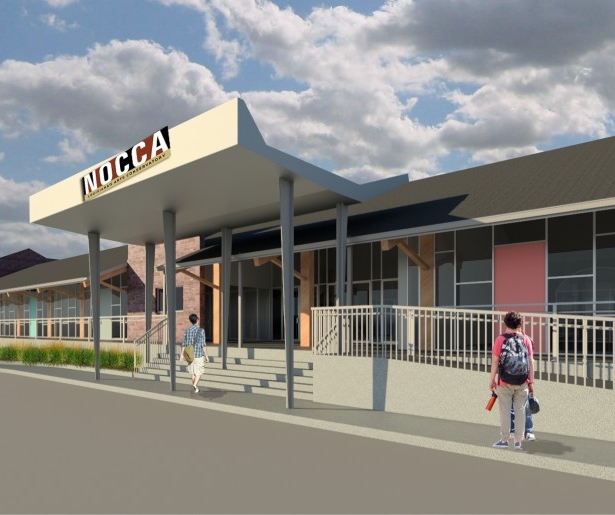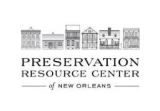 SHARE
Aside From the chugs and Whistles of the trains that regularly passthrough, PressStreet, the demarcating line between the Faubourg Marigny and Bywater neighborhoods, is largely a quiet corridor. There's little along that strip of asphalt: only a pair of run-down looking, 19th-century red brick warehouses, last used by Habitat for Humanity and Aunt Sally's, and a few scrubby parcels of land distinguished only by a historical marker. For neighbors, this street serves as the railroad track, an unofficial dog park and sometime practice ground for Mardi Gras dance troupes but little else. And that's about to change.
In fact, it already has construction underway on what will eventually be a major expansion for the New Orleans Center for Creative Arts, a state owned, public arts high school. The two dilapidated warehouses mentioned above are currently undergoing a transformation to house research-caliber labs for science and math instruction, a fabrication studio for subjects like robotics and engineering, a culinary arts center including a professional kitchen, butchery and bakery, and a café and art gallery that will be open to the public. The site will also house a living memorial and museum honoring the site of Homer Plessy's 1892 arrest, which happened in that very building during its life as a train depot and led to the landmark Plessy v. Ferguson Supreme Court case.
Additionally, a half-acre production garden, located on formerly vacant lots, will serve as the home base of a NOCCA-run food truck.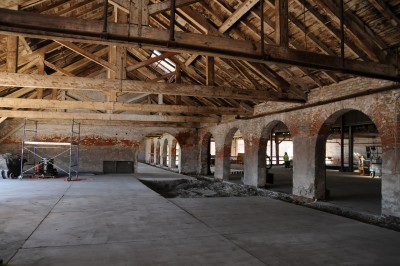 And that's just the plans for one phase of the redevelopment. In coming years, a 16,000-square-foot Hubig's Pie's Factory and commercial building on the corner of St. Claude and Press will be constructed, as will other buildings, although the Hubig's Pie Factory is currently on hold due to a dispute between the owners, according to a recent article in the Times-Picayune.
This revitalization promises a bright new future for a stretch of land that has existed as a sort of dead zone in recent years. For Marigny and Bywater residents who are used to the quiet,underutilized Press Street, the scale of NOCCA's new construction might seen overwhelming. However, one has only to look back at the variety of transformations that the property has undergone in the last 300 years to realize that the NOCCA Forum, the Press Street Gardens and Plessy Project, as the three phases of NOCCA's new construction will be known, are only the most recent in a long line of complete redevelopments for Press Street.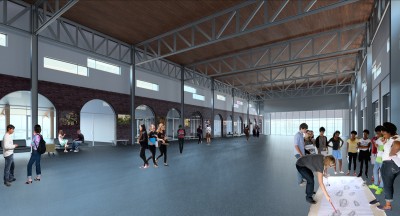 Almost as soon as New Orleans was founded, early settlers put a high value on this stretch of land, convenient as it was to the city's core. According to
famed New Orleans architect Samuel Wilson innew orleans Architecture Volume iV: The creole faubourgs, the site boasted some of the earliest manufacturing in the area, a brewery having been established there by Pierre Dreux in the early 1720s. Over the course of the next hundred years the land changed uses and hands many times thanks to its prime location. Many of its owners were bold faced names in early New Orleans history, including Joseph Dubreuil, official contractor for the King of France and builder of the Ursulines Convent in the Vieux Carré, and Spanish Governor Don Bernardo de Galvez.