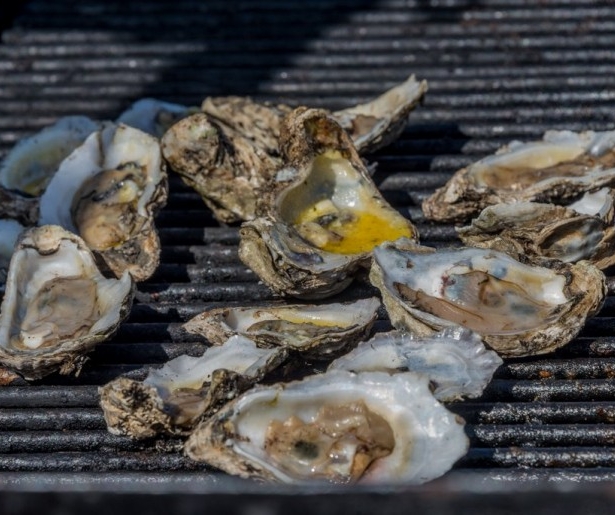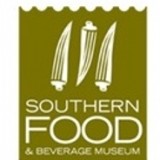 SHARE
The Southern Food and Beverage Museum has provided us with an interview with Ms Dorothy Johnson, a living repository of the history of the Treme, as well as a map that outlines some of the great food and drink stops of this irreplaceable slice of New Orleans.
They've also linked to a map of Treme's foodways, courtesy of Claire Menck and her students at Tulane university, here
Finally, enjoy the above video of Tremé Cooks- A Taste of Community from Newcomb College Institute. The brief conversation details pre and post-Katrina food culture in the Treme. This roundtable was an event held on Mar 21, 2009, at the home of Bethany Bultman.
See a complete pdf version of the interview with Ms. Dorothy Johnson here, or below.
Would you like to tell me your name?
DJ: Dorothy Johnson.
Could you tell me when your family first moved to Treme?
DJ: During Slavery times…my great grandmother.
How are things different now from Treme of your youth?
DJ: Well , Everything is more "modern"…the houses are modern…and the livin' is different..
Do you remember when that development took place?
DJ: Most of it took place…I think it was in '49 or '50…50 something
Do you think the neighborhood changed a lot when that happened?
DJ: Indeed.
How did it change?
DJ: More business people
And what else…different kinds of ethnic groups at that time?
DJ : Still had poor people…it was just startin' to develop that people was able to make more money…the poor people.
Would you say there were a lot of different types of ethnic groups?
DJ: Yeah, there was different types.
Do you remember what those types were?
DJ: Well, they had French, they had Spanish, they had a few Mexicans, and Chinese, during the war they didn't have the Japanese, before that they had them here…in the '30s.
So how did that change after the War?
DJ: Well, after the war…during the war they separated the Chinese or the Japanese…well they took them off
The internment camps?
DJ: Yeah…mm hmm…
And how do you think WW II compares to today, as far as the different mixes of groups that were living in Treme. Do you think it's the same today or do you think it's different?
DJ: Well…I don't know about…when WW II came…they changed everything…they had these people live here…these people live here…we had all type of people livin' around us…next door…cross the street…round the corner…
Could you tell me something about the food that brought people together in Treme around that time in WW II" And has this changed at all over the years? Was food the centerpiece for people coming together in Treme?
DJ: Well, it changed because of the way…like I was telling you…people bought into property and different people move into different areas and stuff like that…it kinda
changed
Do you think food brings people together in Treme or brought people together in Treme?
DJ: No, it's just that people just had this kindness and people felt like family…everybody felt like family. once they get to know you, they don't care who you are….they just felt like family and they'll invite you to eat.
How has it changed?
DJ: Well, it's not as friendly as it used to be and everybody wants it to be like this and some people wants it to be like that…they move into the neighborhood…they want to take everything out…and they want it to be like they want it to be…but then if you move into a neighborhood and this is what it's about…what's it called?…tradition…well…I mean you can't cut people's tradition out….like the French Quarters you know…the French Quarters and they have their thing goin' and the Treme has theirs goin…
Could you tell me what markets you used to shop at in Treme…what was your favorite…do you remember?
DJ: I don't know the name of the shop…cuz it was on Claiborne and Orleans…Treme' Market. …for food? Oh, they had the chicken place….and they had cowans and rabbit and all that on Claiborne street that people had there…also had a bakery….And so that all went by the wayside when they built the highway.
DJ: Yeah, they had a lot of restaurants on Claiborne…
What was your favorite food market to shop at?
DJ: The Treme
And why was that?
DJ: They had everything you wanted over there…all kind of seasoning you need to season your food and everything.
Where did you like to go out and eat before in Treme? Do you know what your favorite place was?
DJ : No…I don't know nothin' about that though (they laugh)..well we used to go to Dookey's?
Dookey's?
DJ: Dookey Chase. mmm hmm. and Steve…I forgot about that…Steve!
So which of those was your favorite?
DJ: They all was good.
And what did you like to eat? What was your favorite dish?
DJ: Well at that time we used to like oyster sandwich (she laughs) that was the favorite!
How did they cook the oysters?
DJ: Fried oysters….go to town…then they had sea food platter, fsh, shrimp, oysters, and somethin' else they had…soft shell crab…oh you don't forget the gumbo now.
How would you say that music has played a part in cooking and eating in Treme?
DJ: Well music was relaxin' when your eatin' and socializin' …helps you. Music peps you up.
So how was music and food important in Treme?
DJ: Well it was important just like music and food is important in French Quarters.
There were a lot of music clubs you could go to? [in Treme]
DJ: Yeah, well they had night clubs…mmm hmmm.
Are those gone?
DJ: Most of 'em gone..
Who taught you to cook?
DJ: Well I learned from my mother.
And who have you taught to cook?
DJ : My children.
And you taught the boys and the girls to cook.
DJ: Yeah I taught the boys to cook too because I told them I said, I'm not gonna be here all the time and you might not get the kind of wife you want , so you gotta be able to eat!
And did they learn?
DJ: Oh yeah they learned. Now I have one son, he really cooked it good. My sons they lived next door to me. (she laughs) he learned how to cook real good.
What did he make that you really liked?
DJ : Well…he can cook his beans…his red beans…he know how to cook stewed chicken. mmm hmm.
Do you remember how he'd make that?
DJ : Well he'd make it nice to eat! He'd put it in the pot and cut your onions and seasoning and all in it and stir it up good with a little tap o' butter and cover it over and let it steam…mmm hmm.
Could you tell me about your recipe that you are offering to us? Why is this recipe important to you? Why did you pick this particular recipe?
DJ : Well I took and stumbled up on that recipe. When bell pepper was scarce…everyone else was selling high at Circles Food Store had them bell peppers and used to sell 'em 5 for a dollar and then it went to 2 or 3 I think…so I wasn't able to supply everybody with a bell pepper! So that's how I got to makin' the casserole…I made some yesterday [Easter] and I had to tell 'em that they could eat as much as they wanted to because I had to put 'em in little pieces that they can take up and they can only have one. They was one piece left and they was tryin' to get it from the one that didn't have it already and I had to tell 'em that the one who didn't have it taste a piece of it. mmm
hmm.
Do you remember who taught you this recipe?
DJ: The recipe mostly is the stuffn' you put into the pan …well that come from inheritance. from my momma on down, they pass it on down.
Do you remember when she taught you that? How old you were?
DJ: Well I was around about six or seven when I started learning.
Do you remember what holiday that recipe was taught to you on? Or did your mom do the same thing on every holiday.
DJ: Yeah well every holiday we had a good deal of food to eat. At that time it was still in the 30s, it was scarce still. Things was ration'…like in WW II that had stamps that we had to use in order to get food. Food, shoes, clothes…you had to have a stamp to buy all that.
So this was a recipe that during a time when there were rations it could still be festive.
DJ: Yeah, you could still get ground meat…that wasn't too bad.
Could you tell me what this recipe reminds you of …does it bring back certain memories when you're cooking this recipe?
DJ I can't think about none of that. The only thing I can think about is it was good. Every time you get it. You think about what your mama used to do and what your
parent did…you know.
Do you remember what your house was like on holidays? Your parents' house and your house? Do you remember what the house was like on the holidays…what the kitchen was like?
DJ: Well a whole lotta food…everybody's fxin' somethin'. Making cake. And baking chicken. Things like that…and vegetables…yeah, it was a busy kitchen. Holiday's always a busy kitchen.
If you had to think of what was going on in your life, or what was going on in the country, or the world when you've cooked this recipe, does it bring anything to mind? Does it bring back any memories of a time…
DJ: Well, let me tell you like this…when we had somethin' to eat, it was good. But plenty of times we didn't have nothin' to eat. It still was hard times then. Everybody jus'…they hardly had work…you used to get paid like 5 cents or ten cents durin' the thirties…in the forties I think you get like thirteen…but it wasn't makin' too much money…like towards '49 it was a little better then. You was makin' a little bit more money so you was able to get food to eat and things. But like then if you didn't have your greens or your red beans and rice or your smothered potatoes… that was we eat durin' that time…and sometimes we didn't have too much meat, but at that time it was bad because everybody had meat and we didn't have no meat. And at the same time it was better for us that we didn't have all that meat. Cause all meat's not good for you to eat too much of it. So we really was better off, but we didn't know it then though. (she laughs)
So, you're talking about mainly the 1930's?
DJ: 30's to the 40's, yeah.
Were you mainly eating more vegetables?
DJ: More vegetables like spinach…greens more…cooked beans more…fish… fried fish…and sometimes they used to have the wild…like rabbits when you able to get that….and more potatoes and stuff like that. That's what we able to get. Sometimes we never had anything to eat…it was poor then…real bad….they're talkin' about in Africa where those children starving and things…well we was almost about to starve. It was hard times then…REAL hard times.
It sounds like it was pretty hard.
DJ: It was hard….but we survived…only the strong survive.
Does this recipe remind you of a song…or a musical instrument…
DJ: Like a piano.
How's that?
DJ: 'Cause sometimes they used to have concerts in the yard…they used to sing…momma used to sing "you're as sweet as a red rose in June.
How's that go?
DJ: (she sings) "You as sweet as a red rose in June. I love you, I adore you. I do. Each night true love and I wonder"…and I don't know the rest of it. (they laugh) They used to sing that all the time, and they have a little stage like and as people around in the neighborhood…some used to play the drum, a horn and a Guitar. And they all get together on the holiday or somethin' and they have it in the yard and they have like a little act, like people be singin' songs and stuff back there…and playin' different music and they have their sandwiches and beer…and the sandwiches they have…I don't know…plenty of people they don't remember them…the sandwiches they used to have on sliced bread they used to have ham with potato salad on it. (she laughs) Yeah, they used to have it on a slice and they'd wrap it up in the wax paper…and when it's time to eat they have a sandwich and a soft drink or there'd be a beer…mmm hmm…on certain holidays they'd have that.