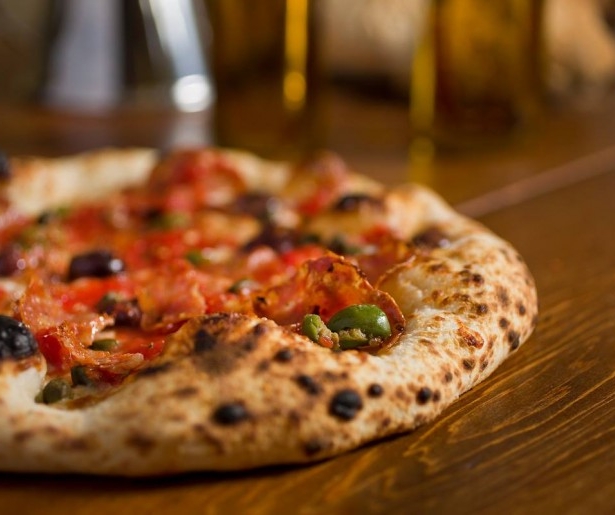 SHARE
One of the consistently best happy hour deals in town has been the lunchtime bargain deal available at Domenica (123 Baronne) and Pizza Domenica (4933 Magazine St), the premium Italian-and-pizza joints run by James Beard-nominee Alon Shaya.
Said deal got an update at the beginning of this week, and it's still a steal given the quality of pie you're getting. All week )yes, all week), you get half-off pizza from 2-5pm. That's a premium freaking pizza for like $7, which is cheaper then the goo-slop you get at Pizza Hut. That's nice.
There will also be daily drink specials at Pizza Domenica, while at Domenica Downtown, all beers, wine by the glass and well drinks are half off. It's a slight kick in the pants for the working man, as the old hours were 3-6pm, which gave some of us time to sneak in for a quick pizza and old fashioned right after clocking out, but hey, this just means we'll be doing lots more late lunches in the future.
Image courtesy of Domenica.