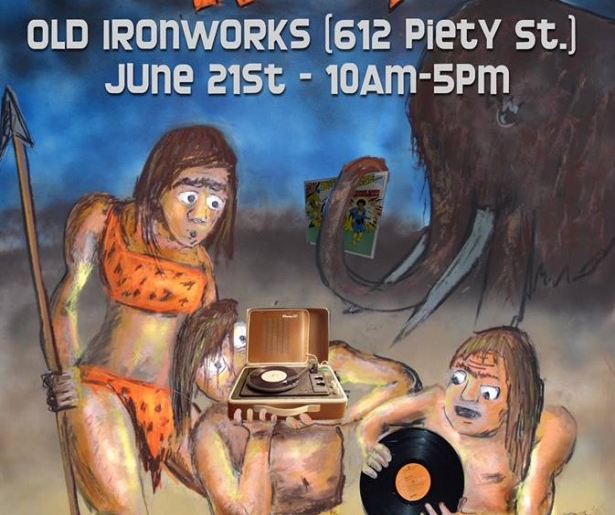 SHARE
Record Raid sounds like the sort of party wherein you dig up someone else's birth certificate and 2009 tax releases, but no – it's a hell of a lot more fun.
The party, which kicks off on June 21st from 10am-2pm, is like the best used music party in the city. Some 26 vendors, along with Captain Vinyl and Skullyz, are setting up at the Old Ironworks on Piety between Royal and Chartres. There's gonna be 40 tables of LPs, 45s, CDs, Cassettes, 78's and all other kinds of recorded format audio goodness.
Entrance is free, but shell out $5 and you can get in an hour early and find a long lost Prince B-side that was only released in Japan and then sell it for $10,000 on Ebay. Profit!*
For more information, get on all the social medias (who provided the above image).
*This probably won't happen.