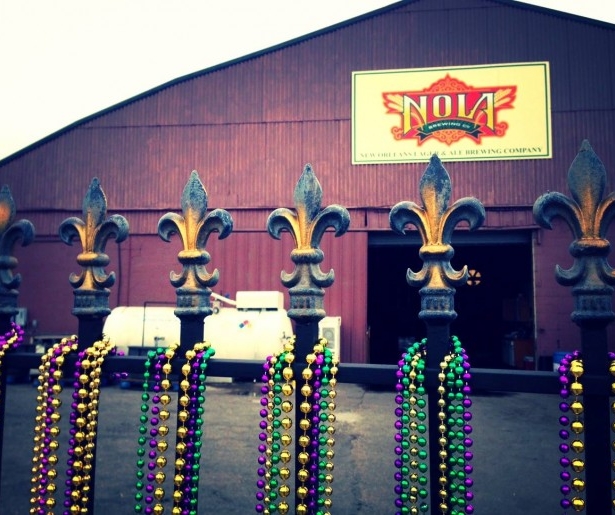 SHARE
The above video was taken in the Nola Brewing Tap Room on Tchoup in the Lower Garden District during yesterday's USA-Portugal game. It's the celebration that followed America's second goal, which should have put us over the top for the rest of the game and clinched our advancement into the second round of the Cup…
…until Portugal equalized the score in, literally, the last minute.
[Shakes fist] PORTUGAL!!
Anyways. This isn't really a post about the game. It's about the Tap Room. This was my first time there, and damn, what a venue. Indoor and air-conditioned, which is clutch during summer. They let you bring your dog in, which is brilliant for us pet owners who can't abide to be away from Fido (or in my case, Gizmo). You can order food as well; a few patrons made everyone else jealous when a box of Slice's best arrived.
But best of all? Beer. Duh.
Nola Brewing is the parish's only microbrewery, and everything they make is on offer. This is important, because I thought I had drank everything Nola Brewing makes, and I was sadly wrong. So let it be said, here and now: the Flambeaux Red Ale is a delicious brew that I could happily guzzle through the pain of a hundred last-minute choke soccer games.
Oh, and you can but Growlers. That's 64 fluid ounces of beer-y goodness that can be refilled anytime you stop by the brewery (pictured above, courtesy of Facebook). That's some hoppy goodness, folks.
Nola Brewing is located at 3001 Tchoupitoulas. Give them a call at 504-896-9996. And keep in mind Brewery Tours are offered on a regular basis.