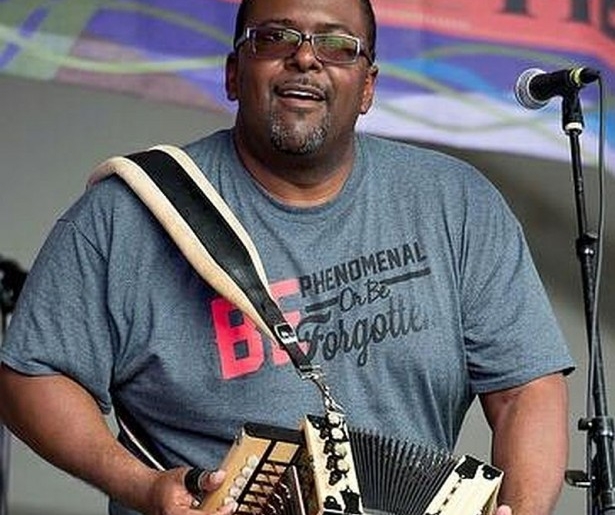 SHARE
Want to feel happy?
There's a bit of a pun here, because the above video is a cover of Pharrell Williams' 'Happy.' Now, there's a thousand covers of Happy on the internet, but as far as I know, this is the only zyedco version. It's a sexy cover courtesy of Sean Ardoin (pictured above, courtesy of facebook), and I'm not just saying that because I run a website dedicated to tourism in South Louisiana.
To be totally frank, I wasn't expecting a lot out of this – I figured zydeco, a music made for dance halls, derived from call and response – would be too choppy, raucous and loud to fit the smooth R&B delivery Pharrell gives Happy. I was wrong; Ardoin's voice hits all the right notes, technically and conceptually, and he takes us on a nice tour of Lake Charles (about three hours west of here, deep in the heart of Cajun Country) in the process. Some people may say there's not enough zydeco present in the song, to which I would reply: who crapped in your cornflakes, man? It's a fun song, and everyone is having fun dancing to it. Chill.
Like zydeco? Want more? Check out the regular zydeco shows at Rock n' Bowl (3000 South Carrollton) on Thursday nights around 8:30pm, or the Cajun fais do-do at 5:30pm on Sundays at Tipitina's (501 Napoleon).