POSTED Tue. Jun 24, 2014
Essence: our main stage picks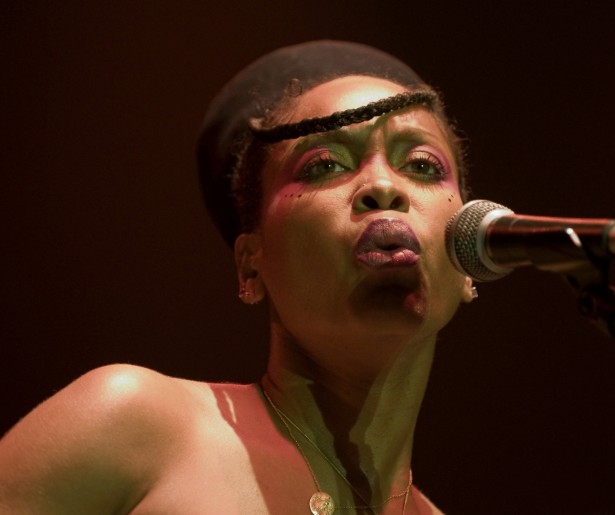 SHARE
There's a lot to love about the Essence Festival. It's one of the finest gatherings of musicians in a city that is kind of well known for throwing together excellent gatherings of musicians. It's lecture series enlivens the typical mono-musical focus of a large festival event. And it makes sense: when it comes to African American music, New Orleans is the most important city in the world.
(Yes, yes, I see you, Atlanta and Chicago and New York and Detroit, making a case for your towns, but whatever else you have made – Mo Town and Lee Moses and blues and the rest – it all comes from New Orleans and her muddy, musical soil. You are the stalk and the vine, but we are the seed).
Here are a few things I'm looking forward to out of the immensely packed Essence schedule. Note that all of the below shows are for the man stage – I'm not even scratching the surface of the excellent performers who will be present at The Lounge – we'll be doing a story on who to catch there soon.
All images courtesy of Wikipedia and artists' facebook pages.
1 Janelle Monae, 8:20pm, July 3
Neo funk has been a thing for awhile now, but Janelle Monae has perfected the genre, and if you don't believe me, watch the video for Tightrope and try not to dance. If you are able to listen to that song without bobbing your head or tapping your feet at least once, woops, sorry, you're dead. The way this woman marries funk to hip-hop, sci-fi tropes and Soul Train-esque backing instrumentals is, in a word, hawt.
2 Prince, 10:30pm, July 3
I haven't seen Prince live, so take this recommendation with a grain of salt. But look: it's Prince. Saying Prince has good stage presence is like saying New Orleans gets kind of warm in the summer – it's an egregious understatement. And besides, he's recording a new solo album, so you may get a sneak preview of the next Little Red Corvette.
3 Ledisi, 7:45pm, July 4
Celebrate America's independence by chilling with NOLA-born Ledisi. She's got pipes like wow, and a smooth sound that recalls the best of early '90s R&B. Speaking about early '90s R&B…
4 Mary J. Blige, 11:30pm, July 4
Real Love might have been the best song of 1992. I know proud Mary has released a metric ton of other songs since those halcyon days, but seriously, Real Love is the jam to end all jams. That opening piano riff sends me straight back to the school bus, early adolescent crushes, 8th grade dances and Bugle Boy jeans. Besides this, Miss Blige is clearly one of the great R&B talents of her generation, and missing one of her live performances is tantamount to a crime.
5 Erykah Badu, 7:50pm, July 5
Badu can rightly be considered the Godmother of neo-soul, and besides that, she puts on a great concert, mixing up her maple syrup vocals with an unexpectedly genuinely funny stage presence. Apparently her first roommate in college was from Louisiana, and whenever she performs in this state, she does a dead on impression of the accent that should impress any native.
6 Lionel Richie, 11pm,
C'mon, now. It's Lionel Richie.