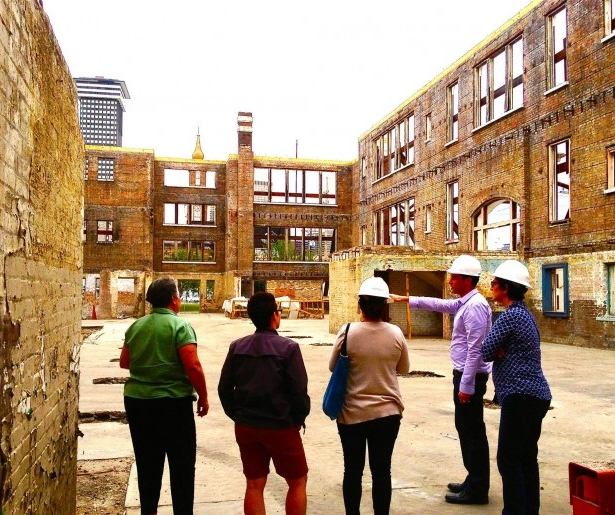 SHARE
Central City is one of New Orleans' most complex neighborhoods. A former thriving commercial center for the city's African American community, it was gutted in the 1960s and '70s following white flight and the general rotting out of the city's core. Violent crime remains a persistent obstacle to residents.
But in recent years, it feels like more silver lining than cloud has defined Central City. Organizations like Café Reconcile, Zeitgeist, Ashe Cultural Arts Center, Casa Borrega and the OCH Arts Market have revitalized the area. In particular, Oretha Castle Haley Boulevard, the neighborhood's main street, has evolved from a road of cracked pavement and blight into a thoroughfare lined with new businesses and civic promise
Add another new business to that tally. Jack & Jake's, founded in New Orleans in 2010, is coming to OC Haley. The company's mission, "to provide high quality, safe and affordable local fresh foods from regional farmers and fishers to schools, universities, hospitals, and underserved communities," perfectly fits the needs of Central City.
The folks at Jack & Jake's prefer the term 'community market' to grocery store to emphasize that the endeavor is meant to serve, rather than change, the community. Said market is scheduled to replace the decrepit shell of Myrtle R Banks Elementary School (1307 OC Haley). That vacant building survived Katrina, but was torched by a fire in 2008.
Want to learn more? We ran a story on Central City's renaissance here.
Image courtesy of Jack & Jake's facebook page.