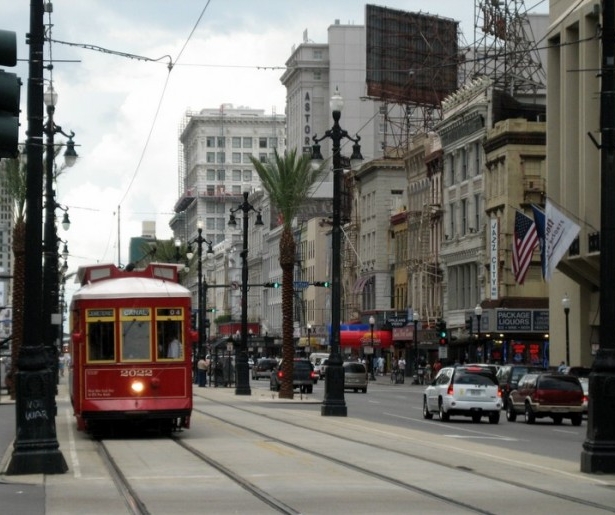 SHARE
It's official: this fall, construction will begin on a new streetcar line that will run from the French Quarter to Elysian Fields Ave along Rampart St and St Claude. Although there was initial talk of the line running all the way to Poland Ave, such discussion remains conceptual at this stage.
So does this mean we'll be seeing cherry red streetcars running in front of Louis Armstrong Park in the near future? Hardly. The streetcars are estimated to roll in 2016 after one and a half to two years of road construction. Thanks goodness construction projects always finish on time in New Orleans.
Forgive the snark; I want nothing more than to be proven wrong about the above. I hope the streetcar line finishes on time, and that it brings increased safety and economic growth to the corridor that runs between the French Quarter, the Treme and the Marigny. If we can turn this zone into an area that feels as lush and scenic as St Charles Avenue without impacting its historical diversity, than I'm all on board.
Still, even at my most optimistic, I know this means traffic delays on Rampart and the upriver end of St Claude. But that's the short term. Knock on wood, in the long run, this means more public transportation and civic renaissance downriver.
Image of streetcar courtesy of Wikipedia.