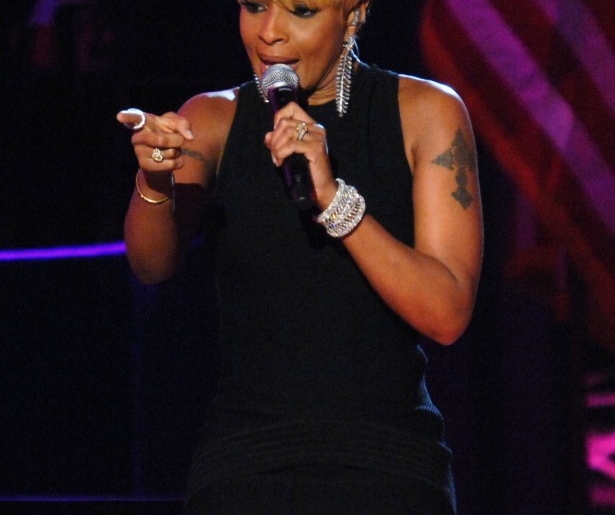 SHARE
For the last two decades, Essence Festival the largest annual gathering of African American musical talent in the U.S., has been a 4th of July weekend tradition in New Orleans. In recent years, the event — known informally as "The Party with a Purpose" — has rebranded itself as more than just a music fest, offering a variety of cultural panel discussions meant to empower and inform black citizens throughout the four day weekend.
Free seminars at the Convention Center, along with a Family Reunion Day at Woldenberg Park to kick the festival off, have created a unique experience that's about more than running into your favorite celebrity in the French Quarter, or seeing your favorite musician at the Superdome (though of course that's a big part of it too!).
The re-focusing of Essence Fest worked—attendance records were shatteredl in 2013—and if the buzz over this year's celebration is any indication, 2014 may raise the bar even higher. From July 3rd-6th, tourists and locals alike will attend the multi-faceted event, and headliners Nas, Prince, Mary J. Blige, and Lionel Richie will no doubt put on incredible performances.
Leading up to this year's Essence Fest, promoters have invited past attendees to share some of their best concert memories over the last twenty years. So here's a few of the most memorable performances from recent celebrations. See our picks for this year's main stage performances here.
Beyoncé – 2009
Though Beyoncé had played Essence Fest with Destiny's Child and as a solo artist throughout the 2000's, her 2009 headlining performance put her in a league of her own. Fresh off the late 2008 release of her grammy award winning album I Am… Sasha Fierce, Beyoncé played hit after hit, and also sang a stirring tribute to Michael Jackson (above), who had died just a week before. The stunning performance was a precursor to her infamous "power outage" halftime-show at the Superbowl four years later.
Luther Vandross Tribute – 2003
R&B legend Luther Vandross was a staple at Essence in the late 90's and early 2000's, headlining as late as 2002. But in '03, while Vandross was in the hospital, Patti Labelle, Faith Evans, Ashanti, and Tamia participated in a prolonged and heartfelt tribute to the Never Too Much singer. Two years later, Vandross passed away just before the 2005 festival.
Prince – 2004
Known for his eccentric and often mysterious performances, Prince headlined the tenth anniversary of Essence Fest with a two-plus hours set that included a reunion with Time bandmate Morris Day. Few artists can pull off such varying, collaborative performances like the "Purple Rain" singer. He's back this year for Essence Fest's twentieth anniversary with Janelle Monae and superstar producer Nile Rodgers likely to join him at some point on the main stage.
Chaka Khan – 2012
Sometimes the best moments of music festivals come from unexpected artists at unexpected times. In 2012, Khan had the dubious task of following Aretha Franklin on the final night of Essence. Franklin's set went way over, and Khan didn't take the stage until well after midnight, but once she did, her performance was electric; she put on one of the greatest sets in the festival's history. Kahn has also been integral part of the community development elements of the festival in recent years with her connection to Institute of Women & Ethnic Studies.
Mary J. Blige (12 appearances)
There's too many performances from Mary J. Blige (pictured above, courtesy of facebook) to pick just one. She first appeared at the festival in the late 90's, and returns once again in 2014. Longtime Essence Fest attendees have watched the Yonkers native grow from a rising, twenty-something star to the queen of hip-hop soul right before their eyes. Her music, and her life-story, inspires women from all over the country every time she takes the stage.
Essence Fest is July 3rd-6th. For more ticket information, click here.