POSTED Mon. Jul 7, 2014
The Insider Guide to al fresco drinks in New Orleans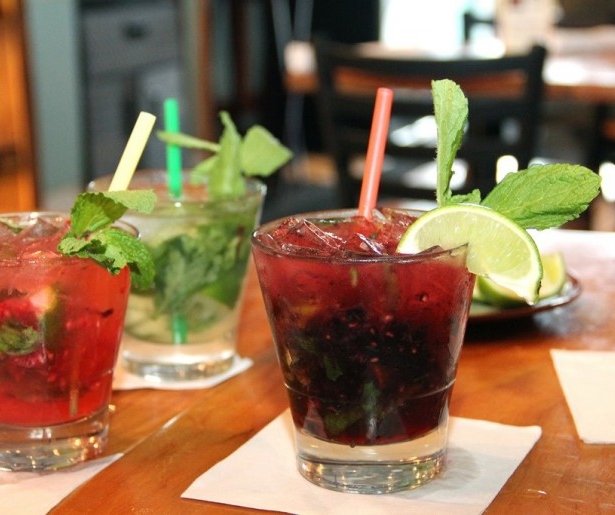 SHARE
When summer visitors arrive, it's time to emerge from our air-conditioned cocoons and dish out a little Southern hospitality. Start the evening when the sun goes down with a drink at one of these courtyards, balconies or patios. The sultry, jasmine-scented nights are the New Orleans of the popular imagination, and the ferns and foliage in revolt make any outing seem dense with possibility.
This list should get you started, but ask about outdoor seating at almost any downtown bar. Many have unadvertised courtyards that are open to those in the know. And we can't complete this list without a nod to the now-defunct Pravda, whose dim courtyard housed a turtle pond and intimated shady dealings. Rest in peace, vampire bar.
All images courtesy of Facebook.
1 El Gato Negro
After an obligatory trip through the French Market, take a seat in front of El Gato Negro (81 French Market Pl) for the city's best margaritas. Regular variations include blackberries, pineapple and cilantro alongside classic lime; sit on the front patio to watch the market vendors breaking down shop or in the courtyard out back. The food's a bit pricy, but the guacamole made at-table is worth the splurge.
2 Mid City Yacht Club
This much-loved neighborhood bar recently built a vast patio to accommodate their growing clientele and to placate holdout smokers (the bar proper is now smoke-free). A rotating selection of local and craft beers on tap, house-infused alcohols, and a new, chic-ified menu may keep you here all night; outdoor bar games like giant Jenga aim to entertain. 440 S. St. Patrick St.
3 St Joe's
During the school year, St Joe's (5535 Magazine St) caters to the college and law-school set, but summer opens its jungle-forested courtyard to a more local clientele. The usual selection of craft beers and cocktails are present, with the amusing diversion of house specialty mojitos. (Review: a novelty, but not worth more than one.) The courtyard's secluded romance makes it a good après-date hangout.
4 Muriel's
There's a nice courtyard here too, but the balcony at Muriel's (801 Chartres St) wins out, with its view of the cobblestones and Tarot readers of Jackson Square. Splurge on a bottle of wine and an appetizer, then head elsewhere for dinner—the food is a little dated. Like most Quarter restaurants, business slows down a lot in the summer, but call ahead to reserve a balcony seat. If they aren't free, check in with Dickie Brennan's Tableau, just across the Square.
5 Bayou Beer Garden
This unpretentious Mid-City spot can get crowded indoors, but the backyard picnic tables and the front porch always have plenty of space. As such, the beer garden (326 N. Jefferson Davis) a good place to bring a rowdy group, especially one on a mixed budget—you can order a Framboise lambic or a bucket of High Life. The bar is convenient to Obama's favorite New Orleans restaurant, Parkway Bakery, or the eponymous bayou for late-night ramblings.