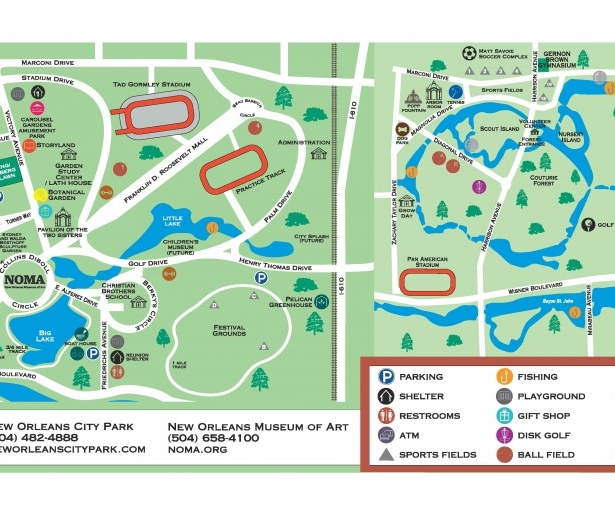 SHARE
There's a new map available for City Park, and you should avail yourself of it. Why? Well, first, it's always useful to have a guide to this simply massive chunk of land. City Park is the 6th-largest urban park in the country, a full 50% bigger than New York City's Central Park. S its easy to get lost.
And the ease of getting lost doesn't just come down to size. City Park isn't just big. It is diverse. The front area by Esplanade Ave is loaded with easy to spot landmarks like the New Orleans Museum of Art, Carousel Gardens and the Greek temple-esque Peristyle. But get deeper into the grounds and you could easily find yourself walking side by side with gators near *Bayou Metairie, or wandering, Blair Witch style through the scrubby brush of Couturie Forest.
The new map shows said forest's location in relation to other areas. It also pinpoints new parts of the park, such as the Grow Dat Youth Farm, which provides agricultural work opportunities and fresh vegetables for New Orleanians.
The map is displayed above, and can be downloaded here. Enjoy!