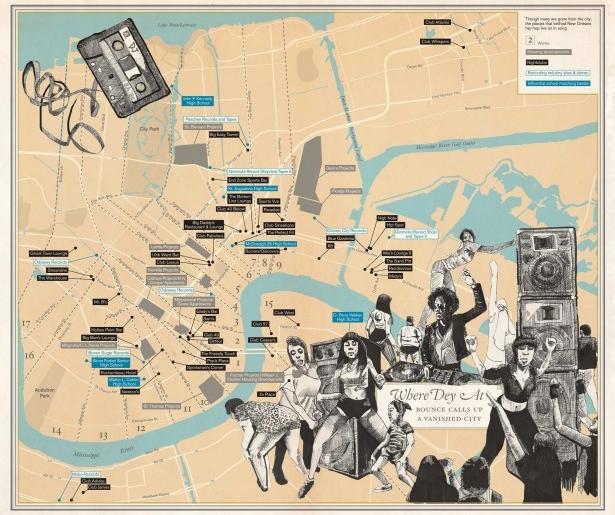 SHARE
The Bitter Southerner, one of the region's most fascinating and well-regarded online literary magazines, has released its annual summer reading round up, and Unfathomable City: A New Orleans Atlas has made the cut.
There were a lot of great books published about New Orleans n the past year, but Unfathomable City, a collection essays compiled by Rebecca Snedeker and San Francisco writer/psycho-geographer Rebecca Solnit, was one of our favorites. Pscyho-geographer? I don't mean a mapmaker brandishing a steak knife; rather, Solnit and Snedeker put together a fascinating collection of essays that examines the physical and mental landscape of New Orleans. For example; one essay, by the local lawyer, author and restaurateur Maurice Ruffins, delves into St Claude Avenue, exploring both the physical outlay of that thoroughfare, and the histories that permeate either side of the street: racial divisions, ethnic enclaves, local businesses and the process of gentrification that is turning St Claude into a rougher-hewn St Charles.
Ruffins, a New Orleans East native, wrote our guide to that neighborhood. For more reading suggestions from the Bitter Southerner, head here.
Image: "Where Dey At: Bounce Calls Up a Vanished City", taken from Unfathomable City: A New Orleans Atlas by Rebecca Solnit and Rebecca Snedeker. Cartography: Molly Roy. Art: Brandan "Bmike" Odums