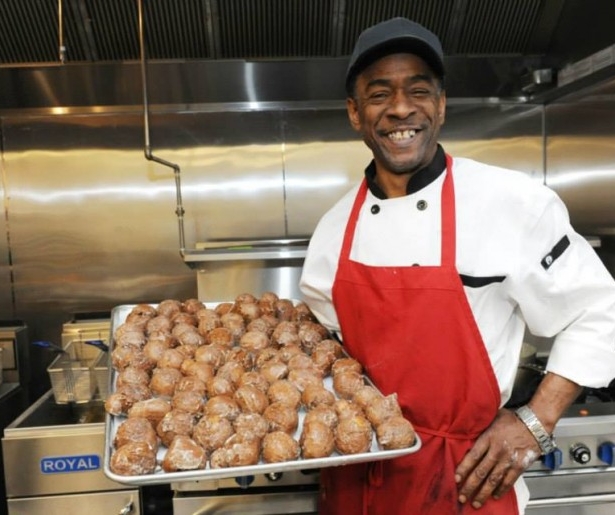 SHARE
Ever watched Beasts of the Southern Wild?
Ever had a Buttermilk Drop?
These are actually related things. New Orleanian Dwight Henry, also known as Wink, was one of the breakout stars of Beasts – there's a nice little featurette of him acting embedded above. Mr Henry is also one of the finest bakers in the city, the man behind the Buttermilk Drop Bakery at 1781 N Doregnois. If you haven't had a buttermilk drop, stop reading this, now, and go get one. They're like doughnut holes but loaded with butter, sugar and the whispers of the angels. They are the best baked good I have ever put in my mouth bar nothing. They are dangerously delicious and unapologetically unhealthy and I hold them dear to my heart and nearer to my mouth.
Anyways, rejoice, for Mr Henry has opened a new bakery in the Quarter: Wink's Bakery at 1218 Decatur. Right by Coop's, Molly's in the Market and Fiorella's, because when you're done slamming an Irish coffee, rabbit jambalaya and fried chicken, the next thing you need is a buttermilk drop. Oh, I'm being dead serious: this is New Orleans, baby. Nothing succeeds like excess.
Congratulations, Wink.
For more information on the French Quarter, click here.
Image courtesy of Wink's Bakery.