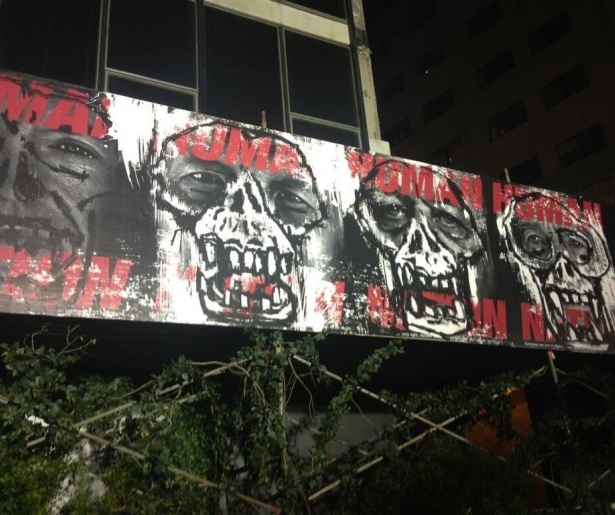 SHARE
Dawn of the Planet of the Apes is the best movie I've seen this summer. It's got the basic ingredients one needs when you have to escape the heat for a few hours and sip on mindless summer entertainment – lots of action, tense pacing, pretty CGI – but the above is balanced by a surprisingly intelligent story and unexpectedly deep characters. Seriously, the talking chimpanzees have more heart than anything that parades across the screen during almost three hours of Transformers 4.
Anyways, as if the above wasn't reason enough to see the movie, Apes was partially filmed in New Orleans, with the Crescent City subbing in for post-monkey-apocalypse San Francisco. Pictures of the set are available at Comic Book Movie have a look and see if you can recognize your apartment. Hey! I ate lunch where the flaming horse riding bonobo tried to murder Gary Oldman with a machinegun! (This really happens. Told you it was a good summer movie).
That said, while New Orleans is a natural fit for anything to do with anarchy and chaos, the producers worked hard to scuff up the CBD, so let me just say on the record for any tourists out there: despite the image above, don't worry, Rest of the World: O'Keefe Avenue is not normally overgrown with vines and spackled with anti-monkey graffiti. Although that might look kinda cool.
There's a video of the set embedded above too; looks like it was filmed on an RTA bus.
Image courtesy of Comic Book Movie.