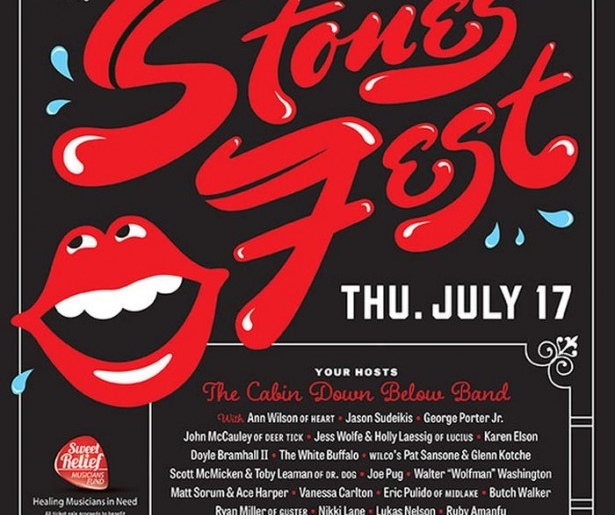 SHARE
There's a great scene at the end Fallen (never seen it? 1998 horror/noir thriller. Starring Denzel. Get on it) when (spoiler!) Jonathan Goodman, possessed by the devil, belts Time Is On My Side by the Rolling Stones and screams at a hiding foe the most devastating musically taste insult in film: "You like the Stones? I bet you didn't, you big Monkee fan *****".
Says it all, really; the Stones have always been cool, subversive, and just redolent enough of sin (and the Monkees, who are as offensive as angel food cake, have always been lame). So come celebrate the disturbing immortality of Mick Jagger, Keith Richards, and their music, on July 17 at Stones Fest at Tipitina's.
The show kicks off at 9pm, and tickets are $27. For that price tag, you get: Jason Sudeikis, Ann Wilson of Heart, George Porter Jr., Walter "Wolfman" Washington and over a dozen other musicians, including the Honey island Swamp Trio and members of Wilco and Deer Tick. The entire show is a sub division of Best Fest, which also puts on tribute concerts to Tom Petty and Bob Dylan. The video above is from an NYC Stones Fest in 2012.
Image courtesy of Best Fest Ever.