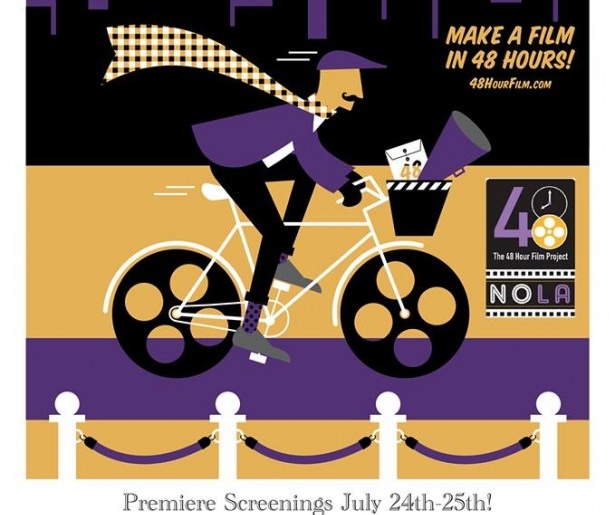 SHARE
We always try and stress on this site that New Orleans is a town made up of magical moments, and that you should be spending your time – now, right now! – discovering said moments.
This weekend, you have a chance to document those vignettes.
Well, let's be fair, every weekend is a chance to document life in New Orleans, but now you can do it officially. The 48 Hour Film Project, which travels across the world, will land in New Orleans from July 18-20, so unscrew those lens caps.
How does the project work? Essentially, it's a competition. Teams have two days to write, shoot, and edit a short film based off of a draw that includes a character, prop, a line of dialogue and a genre. The movie must also include certain pre-determined elements which have yet to be announced.
Given the amount of film making talent that is flooding 'Hollywood South' these days – some 700 participants are expected for this year's competition – it's safe to say New Orleans has been bringing the film making fire to this project. The submitted films will premiere at screenings on July 25 and 25th at the Victory Theater at the National WW2 Museum.
For more information on the contest, check out the 48 Hour Film Project's page on New Orleans. And here's a link to The Perfunctory Discord won the audience award at the 2012 New Orleans 48 Hour Film Project (if you're wondering if your kids should watch it, there's cursing and a Reservoir Dogs style standoff at the end. Fair warning).
Image courtesy of the 48 Hour Film Project.