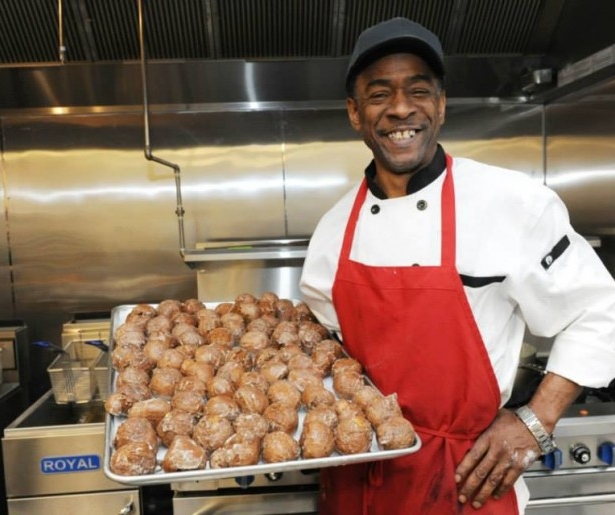 SHARE
In Singaporean English, otherwise known as 'Singlish,' there's a useful expression 'Die-die.' It sounds like the sort of thing a villain in a comic book would shout somewhere on page 16, but in fact it means, "Something so worth doing you would risk death for it." The expression can be applied to a lot of things, but most commonly, it's a description of food, as popularized by famed Singaporean food critic K.F. Seetoh, who's highest rating for a restaurant is a coveted "Die-die must try!"
A culture that puts that kind of hyperbolic imperative behind trying a dish can truly be said to be food crazy, and from one eating town to another, I give the nod of respect, Singapore.
I've been thinking about what New Orleans experiences are worthy of die-die; indeed, I've been trying to think of our own mark of approval that could both express the sheer need that die-die implies while said in our own Yat lingua franca. And the best thing I can come up with is Yeah You Right.
Something that is Yeah You Right is not only Good with a capital 'G'. It is redolent of all that is [YeahYou] right about New Orleans – imbued with our appreciation of beauty and pleasure, representative of a state of being that blends the best of the sensory and the ephemeral, the former by dint of excellent execution of the sensory, from a perfect meal to a song that has an unstoppable jiggling influence on the butt; the latter by dint of the powerful memories such sensual experiences impart, such that the mental imprint of the moment is something we carry for years after.
In case you couldn't tell from that last paragraph, I took a philosophy class once.
Anyways, in this vein, I'm going to start cataloging Yeah You Right New Orleans moments. These aren't just good or memorable encounters with the city, because those happen all the time. Nope; I believe, after thousands of reviews, K.F. Seetoh only gave out 100 "Die-Die Must Try" ratings. I intend to be similarly sparing with the Yeah You Rights.
My first YYR goes to the buttermilk drop at Wink's Bakery, which recently opened at 1218 Decatur St in the French Quarter. The buttermilk drop – I've said it before, and I'll say it again – is, bar none, the best baked good in New Orleans. How to explain the drop? I'll explain by anecdote.
One time a friend decided to bake a cake and accidentally tripled the amount of butter the recipe called for. The resulting product was overwhelmingly, over the top good, with the qualities of richness and moistness and delicious surging out of control. Was it unhealthy? As a pack a day habit, but damn, it was good, too.
That's a buttermilk drop: a ball of butter, sugar and glaze (made of butter and sugar). It's simple in its execution and tastes like the after effect of making out with a supermodel. Now, to be fair, there are other buttermilk drops n New Orleans, but none are made as well as those crafted by Dwight Henry, a local baker and businessman who made a big cinematic splash as the 'Wink' in Beasts of the Southern Wild. For years, Dwight has been cooking at the Buttermilk Drop Bakery in the 7th Ward (1781 N Dorgenois). Now he's in the French Quarter.
Are the baked goods at Wink's a little more expensive than the ones at the original location off St Bernard Ave? Sure, and I don't begrudge that. The Buttermilk Drop Bakery is great, but it's basically an undecorated room, whereas Wink's is a lovingly crafted eating space with exposed brick and an Ipad-and-cube cashier station. Plus, while both places are more than bakeries, Wink's menu is pretty extensive, covering local standards like po'boys, red beans and the rest.
And all of those are good, but my Lord, the buttermilk drops. My one complaint in this article? On Sunday morning, I'm sure the tourist masses were lined up around the street at Café du Monde. I don't ant Wink's to get too crowded, because I could live there, but folks, you need to get on this. Visit Wink's. Have a drop, or my wife's preference, the equally decadent apple fritter. Revel in Yeah You Right. Thank us later.
Wink's Bakery
1218 Decatur St
7am-6pm daily