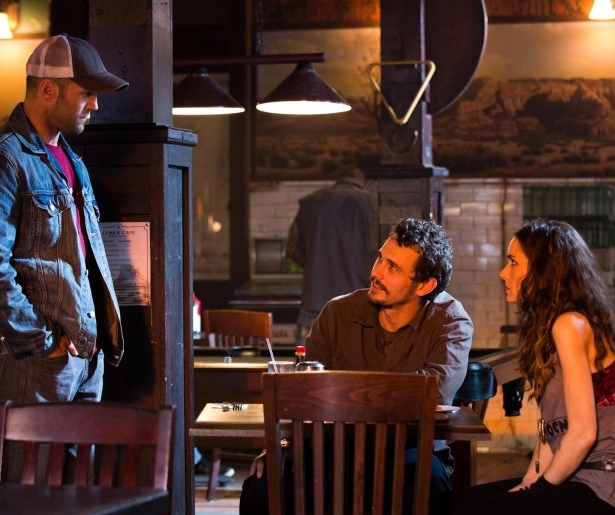 SHARE
In 2013, the Louisiana film industry surpassed California in feature film production, according to a report issued by Film L.A., the city of Los Angeles film office (in other words, that other L.A.).
Many films made in Louisiana aren't set in the state (i.e. G.I. Joe Retaliation and The Butler), but many are, and to this end, I'm starting this new column, which is dedicated to the sort of professional endeavor only the 21st century could have invented: snarkily picking apart the geographic and cultural clichés, stereotypes and mistakes that are present in locally shot films.
And please bottle up the "But it's only a movie" excuse. This is America. Film and television shape the average citizen's worldview far more than books and maps. And if Hollywood can spend millions making people believe Shreveport is next to New Orleans, then I can dedicate a few hundred words to being an online corrective.
By the way, that's why this column is called ShreveOrleans. In multiple iterations of media, Caddo and Orleans Parish are depicted as being adjacent, or at least within a convenient drive of each other. In reality, it's five hours from New Orleans to Shreveport. The latter is closer to Dallas and Little Rock, and has more in common with both of those cities than New Orleans.
Our rating system is the craw-gator, a hybrid of the two animals that we're all apparently tripping over whenever we step outside of our historic plantation homes on our way to the bayou for a pot of gumbo. And to be clear: a movie or a show or a video game or a book can get five craw-gators (i.e. totally screw the Catahoula pooch when it comes to depicting Louisiana) and still be objectively good. I'm not rating artistic value here. I think True Detective is one of the best television shows ever made, but even its writers fell for the old "Cops question a Cajun in a boat" trope. These rankings strictly reflect a given work's propensity for Louisiana clichés and mistakes, not creative worth as a whole.
Without further ado, let's head to the first cinematic stop on the ShreveOrleans itinerary: 2013's Homefront.
Bourbon Street in Bossier City?
At its core, Homefront is a flip on the exurban flight narrative. Jason Statham plays undercover DEA agent Phil Broker, who retires to rural Rayville, LA, to live with his daughter in peace, where they are subsequently assaulted by James Franco and Winona Ryder. A Franco-Ryder pairing isn't the sort of villain team that inspires much fear, unless you're terrified of luxury shoplifting and questionable adaptations of Faulkner novels, but I guess Franco needed to get that bad accent from As I Lay Dying down pat and Ryder needed a paycheck, so there you go.
Statham, whose accent is more British than warm beer and bulldogs, opens the film playing an undercover agent infiltrating a meth-cooking motorcycle gang. Apparently, no one in the Outlaws M.C. Red River chapter questions the presence of the gravelly-voiced cockney from Snatch in their club, but whatever. This is a relatively minor sin, somewhat balanced by the fact the opening scenes take in some ignored New Orleans streetscapes.
Yes, there is a glimpse of Jean Lafitte's Old Absinthe House, which is the sort of Crescent City establishing shot that is so common I almost take it as a given, despite the fact that a bunch of bikers on their way to a clandestine meth deal probably wouldn't roar up Bourbon Street at night. But there is also footage of Claiborne and St Bernard Avenues, and a great motorcycle-hits-car-and-car-randomly-explodes-because-physics incident, and it all takes place by the then-still-renovating St Bernard Market.
With all of this said, Wikipedia tells me the film opens in Shreveport. Shreveport? You can see the letters N-O-P-D printed on the sides of the police cruisers in the opening chase scene, so in this case, I'm withholding a craw-gator from Homefront and giving it to the people's online encyclopedia. But if I ever see an original Homefront script that informs me the movie was supposed to open in Shreveport, I'm writing Jason Statham an angry letter in the hopes that his Victoria's Secret model girlfriend reads it and thinks wistfully of me.
Retreat to Rayville
What follows are credits that depict lots of bayous and swamps and gators, because Louisiana. Then Statham takes a tip from the North Shore and moves out of the city. Most of the film takes place in Rayville, LA, capital of Richland Parish; the audience knows this because Statham conspicuously drives over a bridge and a bayou past a 'Welcome to Rayville' sign that has a crawfish on it, because, again, Louisiana.
In case you're wondering, here's the actual 'Welcome to Rayville' sign.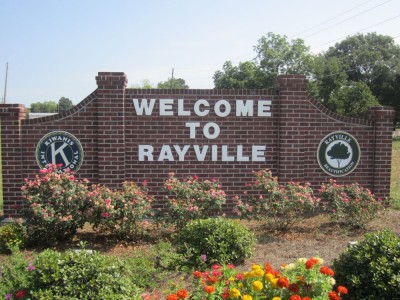 That's by no bridge, by the way. But hey, you need the audience to know you're in Louisiana, cher! And that means filming bayous and aquatic reptiles as opposed to the Pilot Truck Stop off I-20.
Speaking of gators, Rayville's local meth dealer, played by James Franco, is named 'Gator' Bodine. How do we know his name is Gator? Because he's got one tattooed on his arm. GUMBO CRAWFISH JAZZ HOO-EEE! (aside: the previous caps rant owes all to Drew Magary's Why Your Team Sucks series. Read all of it, because it's hilarious and brilliant). Franco has also got the French surname 'Bodine' in North Louisiana, the least French part of the state, because we're all parlay vooing Fran-say here in Louisiane, but even so, Franco maintains an up-country Southern drawl as opposed to a Thibodeaux-and-Boudreaux Cajun lilt.
Gator and the other rednecks quickly start messing with Jason Statham because this is a Jason Statham movie, and Jason Statham has to beat up people. He also moves into, and starts renovating, a beautiful plantation home surrounded by Spanish Oak-laden live oaks. Now I'm not saying that there are neither live oaks nor plantation homes in places like Rayville, but I do feel compelled to remind the world that, despite what Hollywood tells you, most Louisianans do not inhabit Southern Living home spreads.
What follows is a lot of sound and fury and an improbably hot school psychologist who shows up two or three times and is never heard from again. She's not a specifically Louisiana-centric cinematic sin, but rather an example of the sort of fantasy woman that Hollywood always drops into po-dunk: attractive, intelligent and inexplicably single in the sort of town where a wedding is the high school graduation after party.
I won't run down every stupid Louisiana cliché that follows from here because there are only so many hours in the day, but here's a quick break down:
*Biker meth groupie Winona Ryder works in Shreveport but meets someone in New Orleans on a moment's notice. Maybe she took the shortcut through Alexandria, cutting the drive to 4 hours and 55 minutes.
*How do we know she's in New Orleans? Because she meets her contact on BOURBON STREET BABY! That's where we always do shady business deals in N'awlins, cher!
*Ryder's next cloak and dagger rendezvous is at a crawfish shack. Because when we're not drinking Hurricanes on Bourbon, we're eating crawfish in a shack and rasslin' gators in our kiddie pools. Ryder's character bemoans her allergy to crawfish, because in Louisiana restaurants that serve crawfish, one can only order crawfish. It is known. Then her biker contact comes in and orders crawfish (only thing on the menu, cher) and, wait for it, coffee with honey. WHO THE HELL WASHES DOWN CRAWFISH WITH COFFEE AND HONEY?
*The final denouement takes place on a mechanized bridge over a bayou. That's where all of our big battles happen in Louisiana. The next gubernatorial debates will all be held on bayou-spanning mechanized bridges.
And that's Homefront. Cure the common cold or spend 90 minutes of your life having this mild, mindless fun scream at you from the Netflix box. I know what I did.
Final ShreveOrleans rating: Lock, Stock and Two Smoking Craw-gators.
Image courtesy of Homefront.