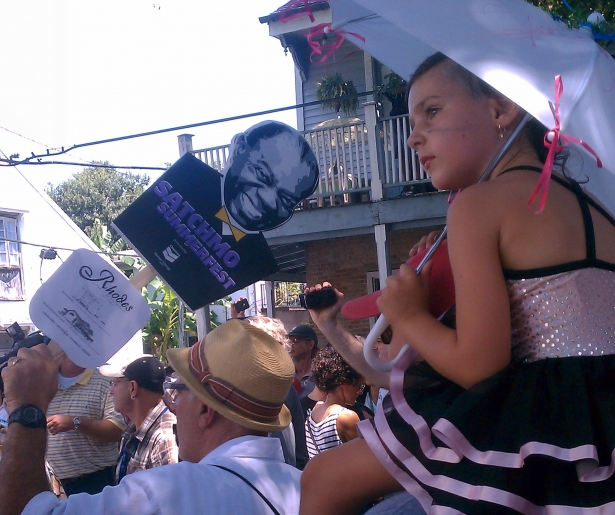 SHARE
To paraphrase R. Kelly, it's the freaking weekend and we're about to have us some fun.
What's going on? White Linen Night is taking over Julia St and the surrounding blocks of the Warehouse District on Saturday night, from 6-9pm. Want to see thousands of art lovers, or people who at least can reasonably pretend to be art lovers, getting tipsy on free wine and live music while sporting sexy and/or sophisticated spins on summer white? This is your event.
Satchmo SummerFest will be bringing the sounds – and history – of New Orleans to the city throughout the weekend.
The LASPCA is hosting a Kitty Clearance this weekend in Algiers. I have to say, this seems like some unfortunate branding language – all I can think of is cats getting wiped off a table, along with the kitties that don't get 'cleared' – but that's my weird mind. Do a furry friend a favor and adopt from a pool of over 180 cats. From 10am-4pm Fri & Sat and noon-4pm Sun, at 1700 Mardi Gras Blvd, in Algiers.
Rebirth is playing at Howlin' Wolf on Saturday night – always a good show.
And if you missed Comic Con, don't fret; MechaCon, whch focuses on Japanese anime, will be held at the Hilton Riverside all weekend.